ChristianNews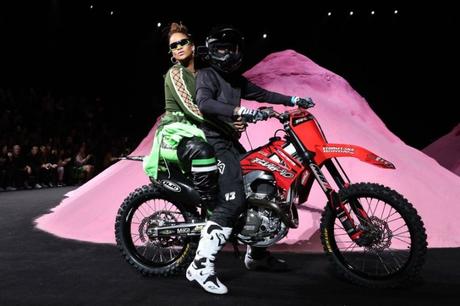 Rihanna won't be riding up to New York Fashion Week on a motorcycle to show off her new Fenty x Puma collection.
Fenty x Puma by Rihanna announced that the brand would not be showing during the Fall 2018 season.
While we won't get to see Rihanna showcase her line at New York Fashion Week when it starts on Feb. 8th, like her make-up line Fenty Beauty, RiRi may take to social media to debut her new line.
RiRi made her successful Fenty x Puma debut at New York Fashion Week last February in front of Vogue Editor, Anna Wintour, Chris Rock, Ne-Yo, and Travis Scott.
"I think design is a part of being creative," the singer told The Associated Press. "I enjoy creating and expressing the crazy things going on in my mind through something that people can see and that is tangible. That is the best part, being able to express yourself."