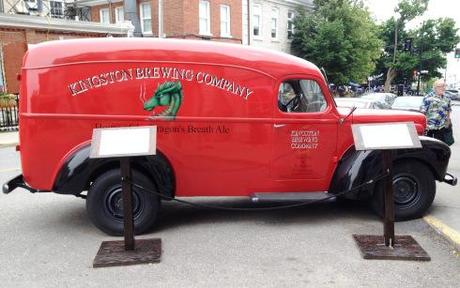 As of late I have been using my beer touring as a cover for my larger goal of finding a permanent place I would like to live and work (and drink) in. Essentially this boils down to me picking breweries to visit that are located in towns or cities where I could see myself putting down roots.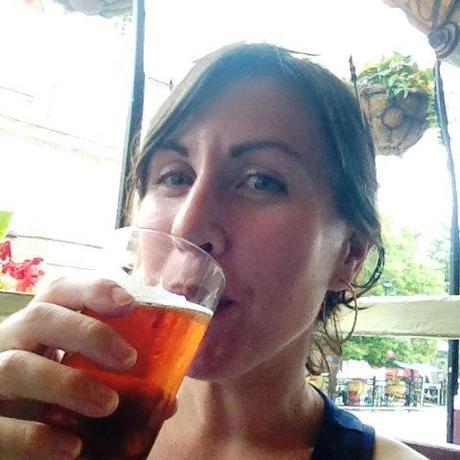 On my hit list was Kingston, Ontario home to a lovely waterfront, historic buildings, a university, green space, prisons, an old fort and a craft brewery the not-so-surprisingly named Kingston Brewing Company.
Somewhat surprisingly though this brewery is home to in-house crafted cider and wine, which meant my gluten-adverse hubby could also partake.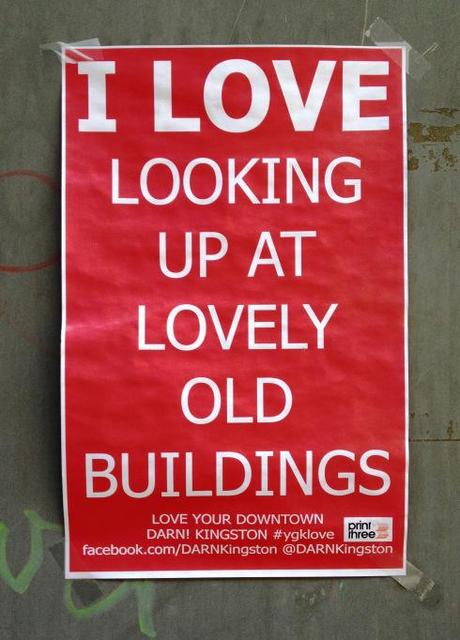 The brewery is located in the downtown withing walking distance of shops, eateries and entertainment stops. Like many businesses in Kingston, the Kingston Brewing Company (KBC) is housed in a historic building with lots of interesting details like the bricked archway leading to the patio, colourful wood work and an interior boasting an immeasurable quantity of breweriana.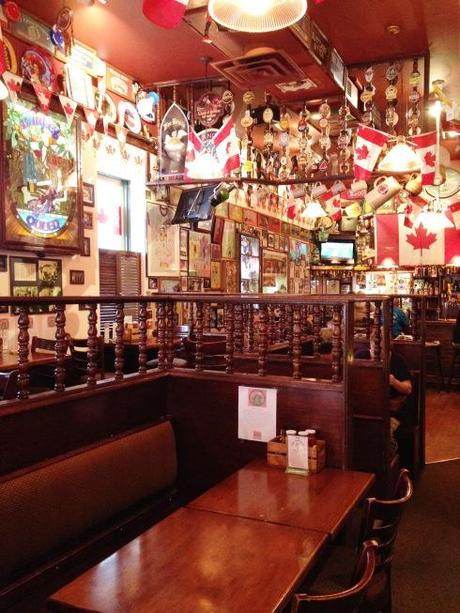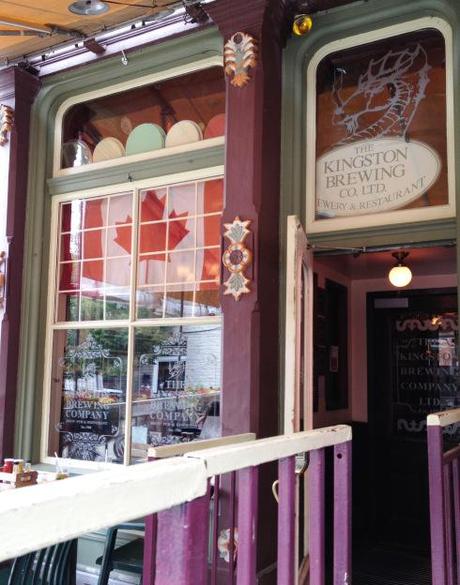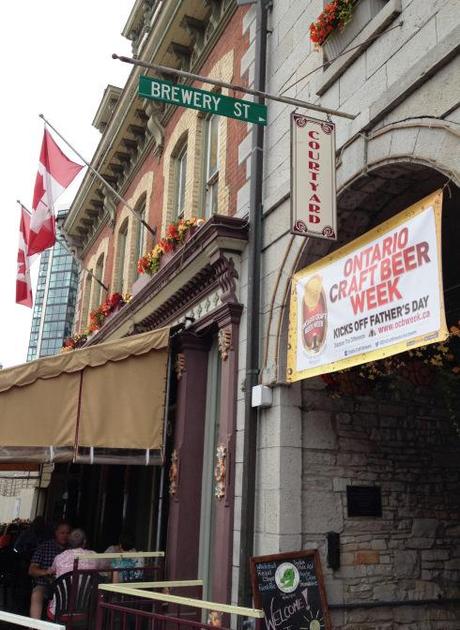 One little issue I seem to be having with the Ontario breweries is the absence of taster flights. The breweries are happy to pour you a third of a taster glass to sample their wares or a full pint obviously but for light-weights like myself that want to try an entire line-up while remaining vertical you just have to close your eyes and pick a beer. Hopefully this is something that will change as beer culture here continues to develop.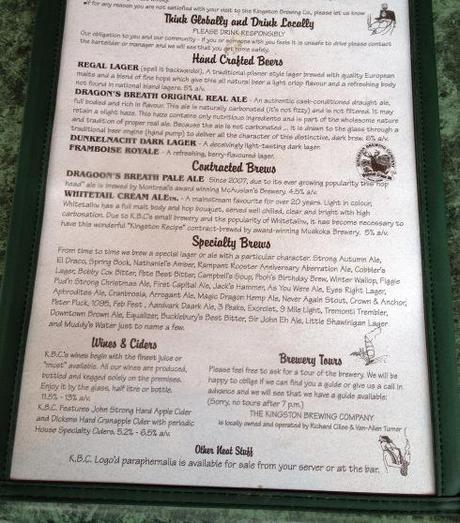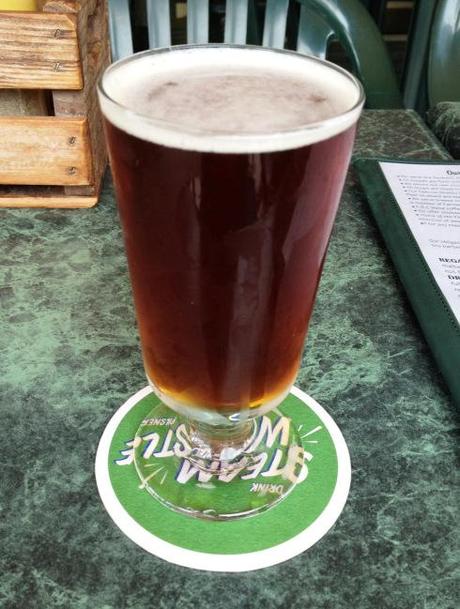 My drink of choice was the limited release cask ale First Capital, a deep copper coloured beer that comes with just a little skim and a ring of head around the glass. Being a real ale this beer had minimal carbonation and was served close to room temperature. The server informed me this ale incorporates a single hop though she was not sure which hop this was. Flavours include some bread character, caramel maltiness and the tiniest presence of hop; I think it was slightly citrus in nature. A very light bodied ale that felt a bit thin to me but this is not uncharacteristic of real ales. No lingering finish to speak of. Overall an approachable real ale but one I did not find particularly memorable.
I tried to tour the brewery but I was told the brewer had already left for the day (sweet gig since it was only 2:00pm when I visited) so hopefully I can take a peek behind the scenes next time I am in town.