I've selected a winner for my jam/jelly/marmalade giveaway (original post here).  This was totally subjective, and I appreciate everyone who made suggestions for my oranges and ground beef (see post here).  Thank you so much for your comments and suggestions.  They were so helpful to me!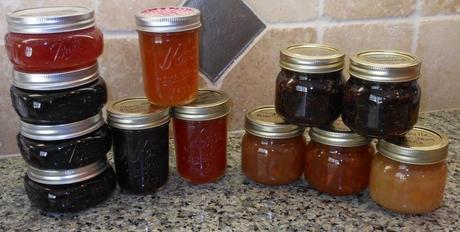 Jessica wins her choice of one of these, or she can select the orange marmalade I'm making this week!
Without further ado, the winner is Jessica of Morgan Farms at Acre Hill who suggested Orange Curd in her blog post comment:
"How about an orange curd or custard? It will only help in small batches and would need to be frozen if not consumed right away, but it would be delicious!"
Congratulations, Jessica!  I sent you an email.  Please respond within 72 hours, and I will get your prize out to you.  I will also make some Orange Curd and let all of you know how it turns out.
Thanks again to all who entered!  (If Jessica doesn't respond, I will select another winner.)  If you like winning free things, please check out my current giveaway here.   You can win this lovely, delicious, and useful prize. It's shelf stable for 20+ years, but it won't last that long, because you will want to eat it!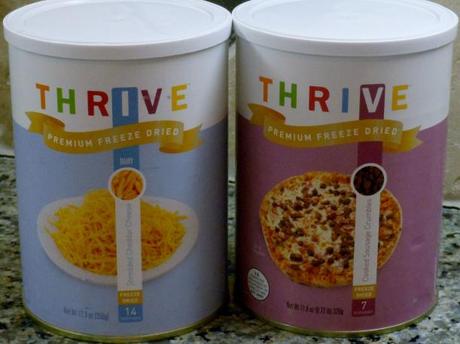 You can use these yummy freeze dried foods to make pizza, breakfast burritos, and so much more!  Want to know what to do with it?  Check out my sponsor's website for recipe suggestions by clicking here or here, and clicking on the item you're interested in. Scroll down to the "tabs" and click on "recipes."  Thrive has some great recipes from Chef Todd which you will LOVE!
It continues through April 20, and you can enter every day for FREE!  And there's more fun to come!  I have a couple more giveaways planned for the next couple of weeks.
Enjoy!