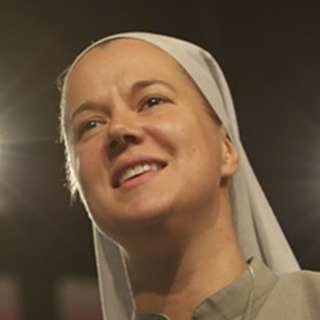 This morning, the Pope sent out this tweet:
Wherever there are men and women who have consecrated their lives to God, there you find joy.

— Pope Francis (@Pontifex) February 19, 2015
Then just now during lunch, I come across the following video that I think substantiates il Papa's words... the joy in this woman's face is more than obvious.
God bless her and the message of truth she's sending out.