Scott Parker or Joey Barton?  That is the question that has been debated long and hard for the past two weeks by Andy Hudson and yours truly for the past two weeks.   Below are the cases for each player as posed by the two of us and then there is a chance for you to vote yourself.
First up: Joey Barton by Andy Hudson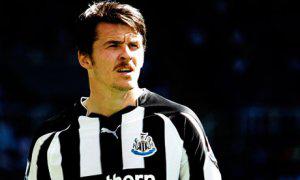 "We English will play the next 50 World Cups and we'll never win one" said Joey Barton in an interview with the French So Foot magazine. Joey Barton could score 50 goals in a season and never play again for England. Comments such as this along with the criticism of Gareth Barry in the same interview will see paid to that. His extraordinary accurate assessment of his peers' performance after the 2006 World Cup, "I played shit; here's my book", highlights that as long as he talks with honesty then he'll be excluded from the squad, as much because he rubs those with influence in the international dressing room up the wrong way. For Joey Barton it is never what he does on the pitch that counts, but rather what he does off it.
His off-the-field behaviour is always held up as to why he isn't a good player. Almost every counter-argument starts with something similar to "that thug". But solely consider his presence on the pitch, without bias, to assess him as a player. Newcastle's season eventually commenced when Aston Villa's John Carew blazed a penalty over the Gallowgate bar only minutes before Barton picked the ball up on the left side of the box. A touch of the ball right and then it was smashed into the roof of the net. After an injury plagued Championship season, Barton had announced that he was back in the Premier League.
From that moment it is Barton who has defined Newcastle's season, providing the spark and the class that has won the club points. Until January it was Andy Carroll who took the headlines away from him, ironically both on and off the pitch, but move away from the Match of the Day cameras and Barton's influence on the Newcastle squad is evident.
Newcastle were relegated more as a result of fragmented relationships in the dressing room and poor team spirit than for having awful players. Barton was one of the leading players who orchestrated the 'stay or get out' campaign at the start of the Championship season. At the start of this campaign it was Barton who orchestrated the moustache campaign to build team spirit in the squad ahead of the August kick-off.
With Wayne Routledge severely out-of-form, and the club devoid of any replacement, it was Barton who moved over to the right wing to replace him. And from there Carroll had crosses delivered on a plate for him to knock in. For a squad with as little depth as Newcastle's, it is testament to Barton that the shape has remained during his sojourn on the right. There have been no Steven Gerrard wanderings out of his wide position. If there had have been then Newcastle would have been crucially exposed in many a game.
When Newcastle have needed it this season it has been Barton who has grabbed the game by the scruff of the neck. At half-time and four goals down against Arsenal it was Barton who committed himself to the cause winning the ball time-and-time again and instigating attacks. Newcastle would go on to score four times to level the game, Barton scoring twice. If this was David Beckham then we would have daily recitals about this now, similar to the Greece game in 2001.
His consistency in a Newcastle team that has struggled for quality and attacking impetus at times this season is undervalued. Barton's scampering after the ball, deft touches to release team-mates, short and long range passing has so often seen him let down by the player receiving the ball next.
With Gerrard struggling with injuries and Lampard with his best days behind him, the remaining experienced midfielders of English birth are Barry, Parker and Barton. Barry struggles to drive his team-mates on and drive forward, something that Parker and Barton can both do. For what they do for their clubs you could easily confuse Parker and Barton, both willing to crawl with not a breath left than to walk off the pitch. But it's Barton who can combine the skills of ball-winner and play-maker more than Parker can. Can Barton ping cross-field passes around with more accuracy than Gerrard? Yes. And he'll go one better than that, he'll retain his position and help his team-mates out while he does it. Newcastle's player of the season will almost certainly never play for England again. But England won't have the player who is currently the best English born midfielder playing for them either. There are no winners there – apart from those who ignore what happens on the pitch.
The case for Scott Parker by Stuart Fuller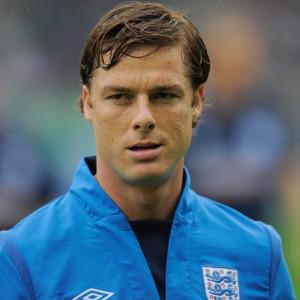 Ever since his
BRIEF
spell on Tyneside the Geordies have been jealous of his progress as a midfield power, cumulating in a Man of The Match performance for
ENGLAND
versus Wales and a nomination from his fellow professionals in the
PFA PLAYERS PLAYER OF THE SEASON
.  During the same period that Parker has won those accolades, Barton has picked up another yellow card.  In fact a yellow to go with the six he already has in the Premier League this season.
Parker is in the form of his life.  West Ham would be dead and gone if it wasn't for his efforts in the past three seasons where he has played nearly a hundred games for the Hammers.  In that period he has scored 11 goals and 11 assists.  In the same period Barton has played 52 games, scored 7 and set up 11 goals.  And he is the team's penalty taker.  Oh, and 12 yellows and 2 red cards in that period.  Did I add that in there?  I am not even going to mention dignity or respect in this argument because if I did there would only be one winner.
Andy Hudson recently tried to justify his cause on The Ball is Round Radio (fast forward to 3mins 20seconds)
So why do people think Barton is a better player?  He plays further forward than Parker that is for sure, but Parker is also a better holding midfielder, bringing the ball forward.  In fact over 75% of Parker's goals for West Ham have come from outside the area.
Back in November 2010 Opta published their form book, the players in the Premier League who had the best "form" based on KPI's for their position.  Centre midfielders?  Gerrard, Nolan, Parker and then Barton.  In that order.  So an independent source who monitor EVERY aspect of a players game says Parker is better than Barton.  Where is the argument?
Interestingly enough their transfer values, as calculated by the independent agency Transfermarkt suggest that Parker is worth more than TWICE the value of Barton despite being older and playing for a team lower down the table.  When Newcastle United were relegated two years ago how many clubs came in for Barton?  And how many will come in for Parker if/when West Ham are relegated?  Spurs, Liverpool, Chelsea and Man City are all keenly following his progress because of his spirit, passion and never say die attitude.
That being said I would still rather have them both in the centre of midfield for England
Just see for yourself on his contribution to the cause and then you decide. VOTE PARKER.
STOP PRESS – Thursday 21 April 2011 – PARKER voted Football writers player of the season…they don't know anything of course
<a href="http://polldaddy.com/poll/4898341">Take Our Poll</a>