I tasked my  assistant with finding the latest & best free press release sites, something I do on a regular basis as the good ones quickly turn from free to paid.  After laughing at her frustration (I know, I'm a mean boss) I thought I would ask her to enlighten you with her findings. Read on! 
Free Press Release. Free Puppies. You can have it Good, Fast, & Cheap (pick two).  Free? Well … sort of.
AKA…PR Fire sucks
By Jenny Martel 
What is your time worth?
Earlier this week I began my day armed with two legitimate press releases, and a useful study from Vitis PR in which they submitted a press release to 60 free sites and reported on ensuing fun. Vitis did a great study that obviously took a lot work but what they failed to mention is the sheer, unadulterated FRUSTRATION of such a process. Luckily I am here to add this into the discussion and since I'm still grumpy from this experience I'll launch right into it.
Least User-Friendly Site: PR Fire
Seriously, I had the highest of hopes for this site as it was listed on more than reputable PR blogs as The Best. I entered the URL with confidence ready to be bedazzled as my releases shot their way to the top of Google News (for free!). It goes right into Google News! (This was the supposed benefit of this site.) Twenty-some minutes later I'd re-entered my data SEVEN times, attempting to get some semblance of a press release posted. Each time it cut off my press release to two short paragraphs (though I couldn't find a mention of word count limits). Then my contact data was chopped away. Every time I clicked back to my entry form, the many category drop-downs I'd selected were cleared away. So I re-entered them.
I'd invested so much time into this site that I think I kept trying to post in a vain attempt to make my wasted time worth something. I even considered giving in and paying just to be done. I think this is their strategy because at every turn I could click for a paid option. The cheapest is 50 Euro! No thanks.
Honorable Mentions for Least-User Friendly Site: 1888pressrelease.com
This site lulled me into a false security. I posted my press releases with confidence, successfully navigating the zoo of paid press release pop-ups and options. I spent my time formatting and adding the data. Again, a good twenty-odd minutes of my time were spent here. I went to bed. I woke up. In my in-box was the message that my press release had been rejected. "Read the publishing guidelines," it said. So I did. I went back into the site and read and re-read. I hadn't violated any terms or guidelines (note the additional time wasted). The next day the second release was rejected.
Cross this one off your list, too.
During my research there were several other sites that had popped up in the blogosphere as "extremely useful". I disagree with whatever idiot tagged them with that label. You know the sites: useless text, ads, banners, and pop-ups everywhere. It can take several minutes or longer just to locate the link to post with several wrong "click-throughs" often only to find that it is not free at all to post. For example, I never found the link to submit a free press release on FPRC Free Press Release Center. And News Wire Today, PR Zoom, and Ignite Point were listed as free on some blogs, but when you actually go in you can see that it's actually only the account that is "free" while submitting a press release includes a fee.
Believe it or not, I did find some great sites though. Just to prove I'm not that grumpy, here are a couple of GOOD ones: 
Most User-Friendly Site: PR LOG
This site was the most user-friendly by far. It allows basic html, straightforward editing, limited pestering and image upload under 100kb. This site has a simple and fast interface. You can upload multiple releases a day and they confirm your post within 24 hours. Need I say more?
Honorable Mention Most User-Friendly Site: 24-7 Press Release
The interface is decent, though not as clean as PR Log. They allow links and follow up with a confirmation when the release has posted. The downside is that they only allow one free release per day.
There are a few other sites that seemed okay. I wouldn't wholeheartedly recommend them but they're worth a shot. Open PR allows three releases per day links, and a logo. Online PR allows one release per day. Both of these sites seemed okay, though I would've liked confirmation that my releases posted. There were a few others I recommend based on this limited exercise. PR Urgent came highly recommended by other PR blogs, but I didn't like that they have a disclaimer on the site suggesting they may never post your release if you don't pay for their service. They don't send a confirm and my initial attempt to register for this site went into a black hole; I never received the registration link email and had to re-enter my info again several days later. Still, it's worth I shot. I guess. What's your time worth?
Do you have a recent, productive experience with free press release sites? Do you have a frustrating experience? Please share!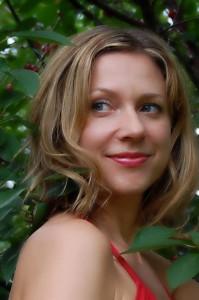 Jenny Martel is a Minneapolis-based freelance writer and art historian, and mom to Liv, 5 years old. She spent several years working in finance and organizational development in New York City before returning to her native Midwest. She holds a Master's in art history and a BA in English from the University of Minnesota.