So we survived Hurricane Irene and even though the first two floors in our building were 

evacuated, 

we stayed put on the 5th floor and watched as the rain poured down like never before. By 9am, after a solid 12 hours of rain the floods were pretty severe. At noon we ventured out for a stroll and took some video and photos below. - Check out the 360 Panoramic too - Enjoy!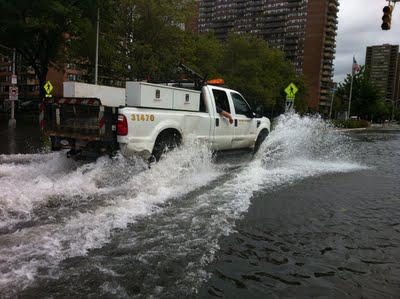 ...

Flood aftermath in our hood from PaddyinBA Quickroute on Vimeo.
Tags: ..Hurricane Irene floods New York, New Jersey..
If you like what you've read, why not subscribe to updates click here
Paddy in the Big Apple