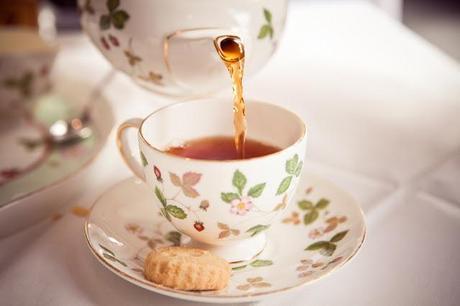 Sitting down and taking that needed time to read your favorite magazine is something we shouldn't ever dismiss.  As we get older, finding that *pause* button is really difficult and sadly I find I need to plan in time to just stop.
  Having a sit and drinking a cuppa is utter bliss to me.  I do love a good cup of tea, I drink the traditional kind but also herbals teas too. I find peppermint is great after lunch and camomile tea is superb before bed or if you find yourself stressing.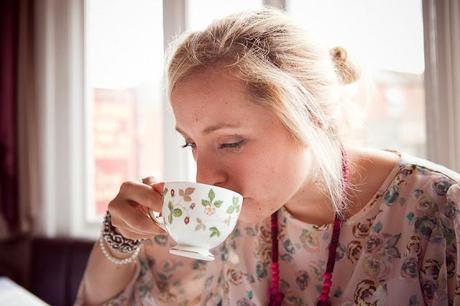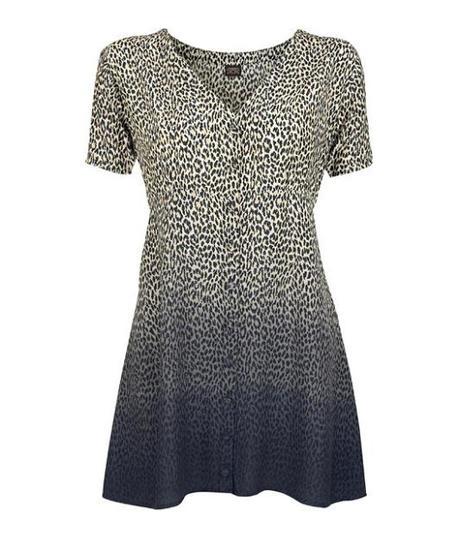 Liberty London - House of Hackney Butterscotch Wild Card Dress -£235.00
If I have a special treat and venture to one of my favorite tea rooms, I always like to look my best ...but what do people wear to drink tea?!
I don't ever think a tea dress will ever go out of style.  It's one of those items, that reoccurs year after year in different forms but the main inspiration still continues.  With Autumn upon us and the colder days drawing closer, I've started to hunt about for a fabulous tea dress ready for the season.  Even though I love to get sweaty with exercise, take part in a range of sports, I do love to be a lady.  I'm extremely girlie and love to feel pretty - the key ingredients when wearing a tea dress.  I've scouted about the shops and found my top picks for this season.  I've gone for a combination of traditional but quirky.
I adore the print of this Liberty of London dress (above) , I feel this is quite current and far from being frumpy.  It'll look perfect with ankle boots and tights for chilly months. Butterscotch tea dress featuring an all-over Wild Card leopard print, V-neckline with front button-down fastening, side ties, navy dip-dye skirt and hem and short sleeves.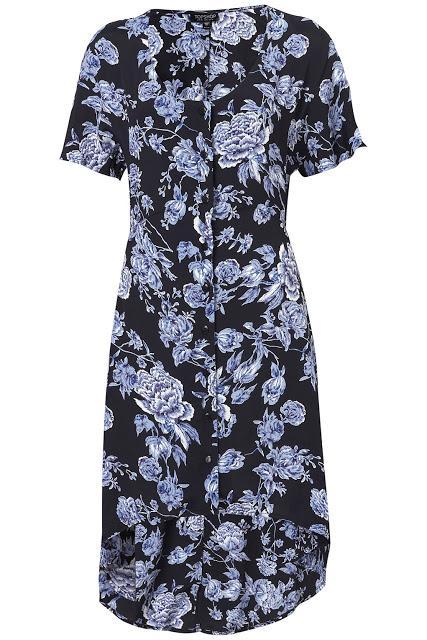 Topshop Flower Dip Heam Tea Dress - £38.00
 I love floral patterns, but what I really liked was the detailed back - one of my favorite features on this dress. Anyway, I knew I had to try it on, at first when I was looking for it I thought it was from the boutique-collection, because it had this "special" look about it.  End of story is; I purchased it, it's an awesome looking dress! It will look ace teamed with some biker boots and a cropped leather jacket for a cheeky grunge-style look, or combined with bow loafters.  It's just a very cute girly dress.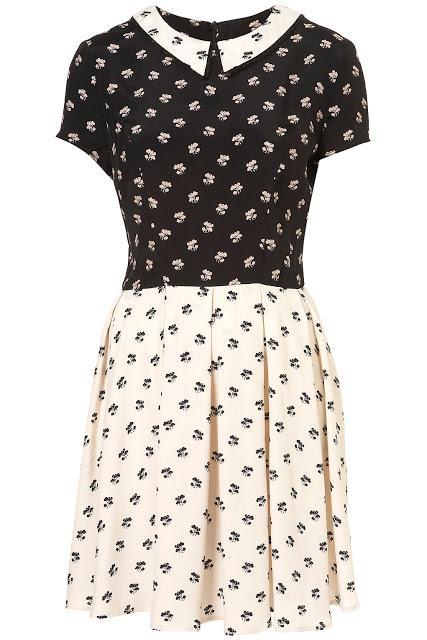 Topshop Mix and Match Print Flippy - £38.00
The next two Topshop dresses are fantastic.  The prints and cuts are super for a classic tea dress look, as they nip in at the waist to give the girlie curve.  Printed flippy dress with mix and match pattern collar detailing. Length 86cm. 100% Viscose. Machine washable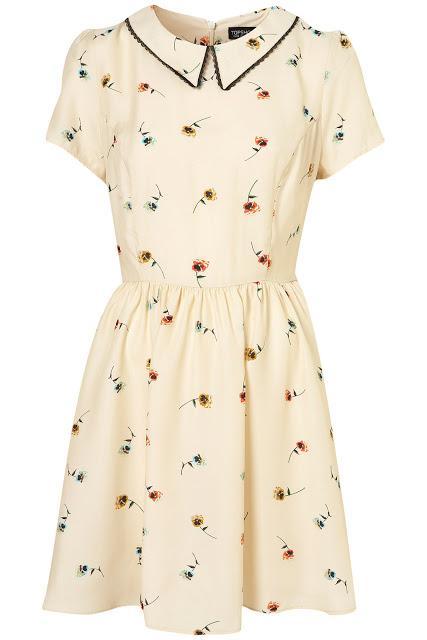 Topshop Pansy Collar Dress - £38.00
This Pansy print flippy dress with collar detail, is the same dress I used when I was featured in the Nottingham Evening Post about my 1920's look.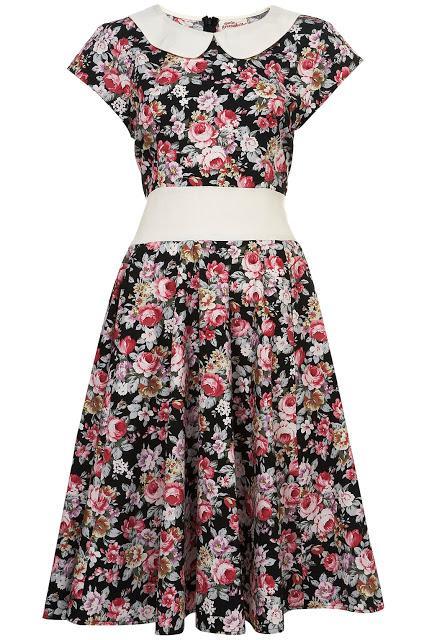 Annie Greenabelle Florence Dress - £64.00
You can't get more feminine than this dress by Annie Greenabelle.  I have previously purchased her gorgeous dresses before, but I fell in love with this one.  The peter pan collar, the nipped in  waist and of course the floral print, is simply stunning.  I'd no doubt where this whenever I went for tea!
A tea dress is on my list as key items for your wardrobe.  They can be dressed up or dressed down, and you honestly can't go wrong with one.  Do you have a tea dress?  Will you be getting one for AW12?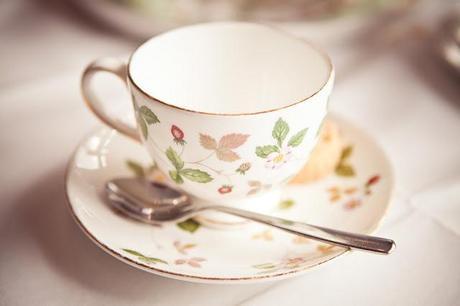 xoxo