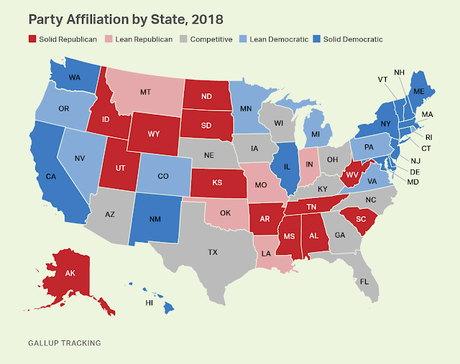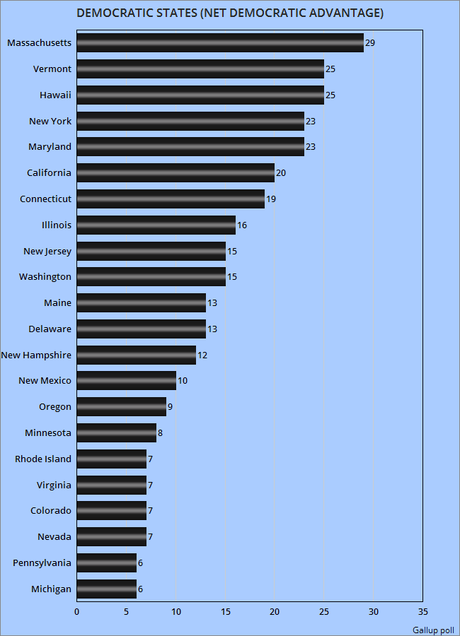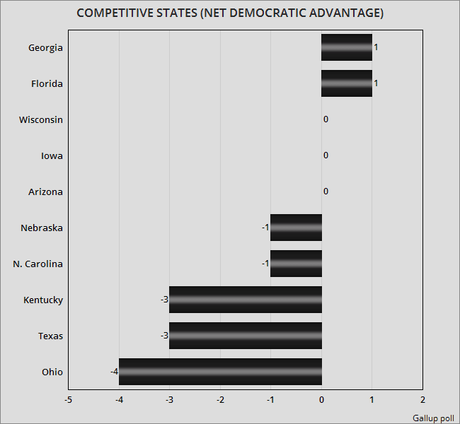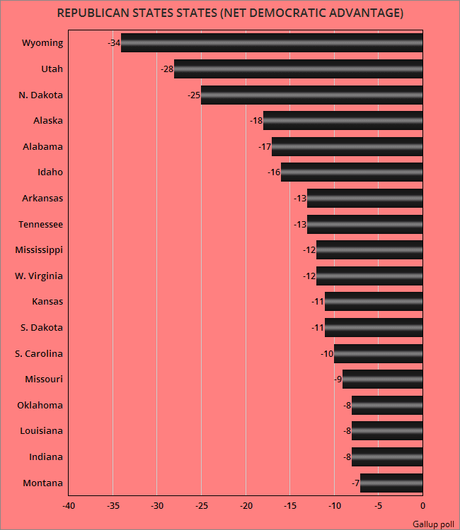 The charts reflect the results of a Gallup Poll survey in all 50 states during 2018. They questioned 73,700 adults, and the overall margin of error was 1 points.
Gallup considered a difference of 10 or more between the parties to be a strong Democratic or Republican state. A difference between 5 and 9 was classified as a state leaning toward a party. States with less than a 5 point difference were classified as competitive states.
The survey showed their were 22 states strong or leaning toward the Democratic Party. There were 18 states that were strong or leaning toward the Republican Party. The other 10 states were listed as competitive, and not leaning toward either party.