When Emily applies for a job as a housekeeper for widower Rupert, it's a chance to start over - a steady job and regular money means she can work towards her own place, not sharing a grimy flat with old mate, Mags.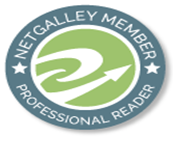 As Emily gets to know more about Rupert's world - how he likes his supper when he comes in from work, who his friends are - she can make sure everything runs like clockwork for him.
Soon there's a spark between them; Rupert likes Emily and invites her to stay. For good.
To the outside world, they really seem to be a perfect match. There's just the small issue of what really happened to Rupert's first wife...
***
[How well do you really know the people in your life?]
***
(@HQstories, 6 August 2020, 384 pages, ebook, #ARC from the publisher via # NetGalley and voluntarily reviewed)
***
***
I've read other books by the author and really enjoyed them, so I was expecting to have a similar experience with this. This book met every expectation. This reminded me a lot of Rebecca as they both use a similar premise. It took a couple of days to get into the book but once I did, I became quickly invested and engrossed. There's a lot going on in this book and I was never sure where things would lead. I liked the twists and misdirection. This is very well written and engaging. Another #must read author has been added to a long list.