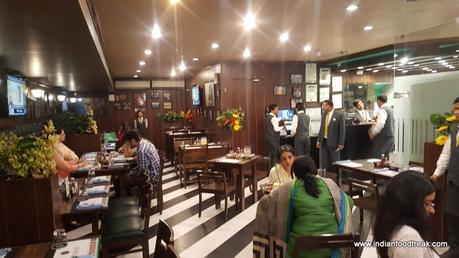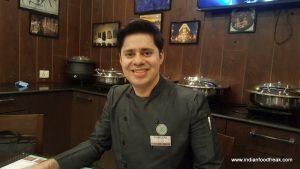 The British rule in India probably brought in the trend of bakeries. Hill stations that were the summer homes for Britishers continue to have some of the best bakeries. The trend picked up more and more as Indians started relishing bakery products. More bakeries opened over a period of time and one that made an impact on customers right from its launch is Theos. A Noida based Patisserie and Chocolaterie started in October 2006 by Chef Gaurav Wadhwa, who worked with Taj group of Hotels before venturing on his own to start Theos is now a name to reckon within the bakery world.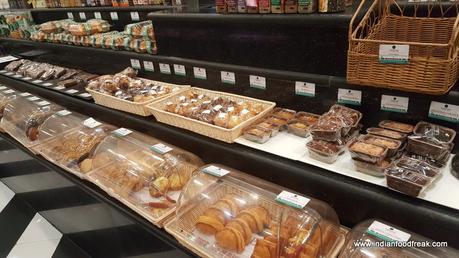 The name Theos in Greek means 'Food for the Gods'. For everyone who is in the service industry customer is God and it is with this approach and thought that Theos operates which is clearly visible in the quality, service and variety of products they offer.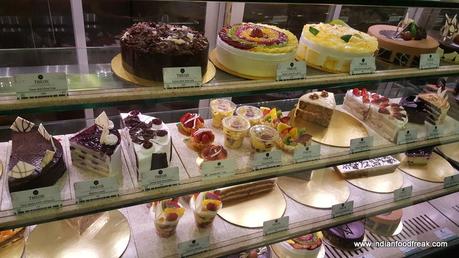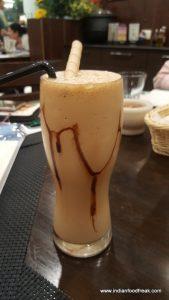 In the year 2010 Theos expanded further by opening the Classic Italian lounge naming it  Theos Cafe and Lounge. Located in Sector 41 at Noida the Cafe and Lounge offers Italian and Global food . My visit to the Cafe starts with Viennese cold coffee, every sip of which is a treat with its consistency and taste. Salad follows the coffee and my choice is Insalata Di Caprese from their menu. A nice mix of fresh tomatoes, bocconcini mozarella balls, sundried tomatoes, black olives, iceberg & rocket lettuce tossed in herb vinaigrette dressing it is certainly on my recommended list now.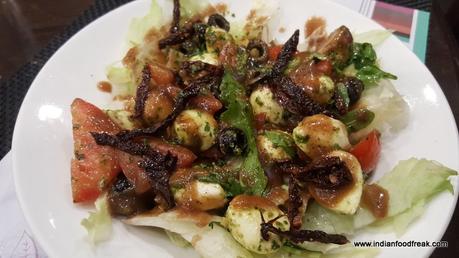 Being a burger lover I decided to try the Juicy lamb burger the bun for which is made in-house. The whole wheat club roll buns sandwiched with a thick hand pounded meat cutlet served with a salad, coleslaw and potato wedges. The patty was juicy however I missed the soft buns that could have made my experience more memorable.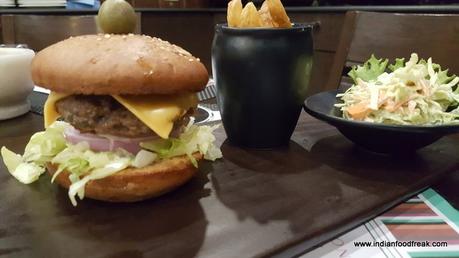 Spinach and Ricotta ravioli consisted of home-made pasta sheets stuffed with light garlic and cheese stuffing tossed in sauce was another nice eat. The pasta was cooked al dante with just the right amount of spinach and garlic giving it a balanced flavor. Pepperoni pizza with slices of pork pepperoni was a disappointment with the pizza crust not baked well. If the pizza base isn't good it takes away from enjoying it irrespective of the topping. I must add that pepperoni was excellent.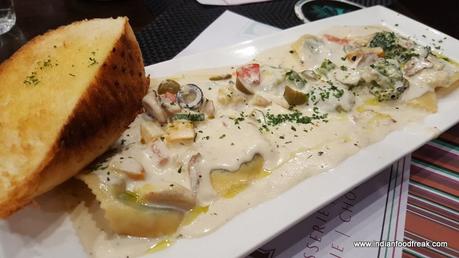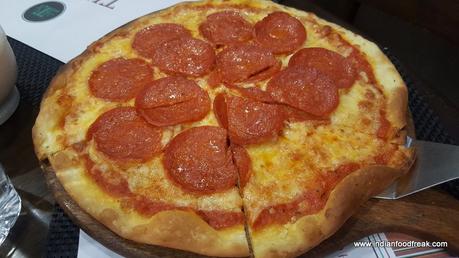 I couldn't leave Theos without trying some of their desserts for which they are known. From the cheesecake to the chocolate eclair to the lemon and jam tarts everything was heavenly and the meal experience ended on that very sweet note.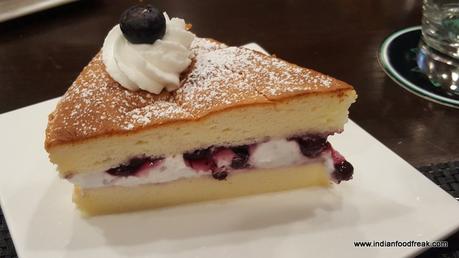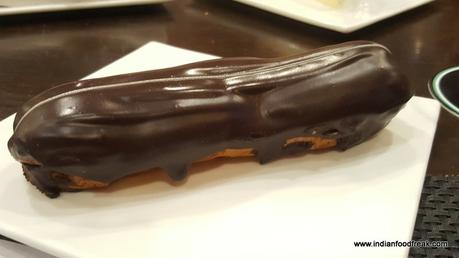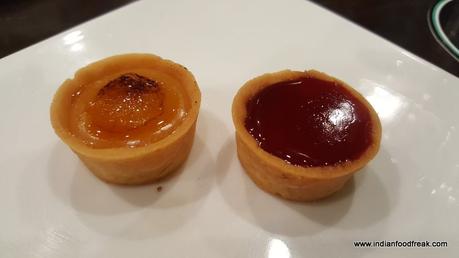 While the Theos bakery is top notch the food at the Cafe needs little tweaking. Service also needs a bit of training. Though the service is courteous, they shouldn't get all the dishes ordered together as it results in the food becoming cold.
Ratings (Out of 5)
Food: 3.5 | Ambience: 3.5 | Service: 3.0 | Overall: 3.5
Meal for Two: Rs 1500  | Wheel Chair Friendly: No | Credit Card: Yes | Alcohol: No
Address: Dynamic House, Main Dadri Road, Near HP Petrol Pump,  Sector 41 , Noida 201303 | Phone: +91 8750252225
Disclaimer: This review was done on an invitation from the restaurant. Due judgment and care has been applied by the author to remain objective and unbiased in the review, but readers need to consider this review keeping this fact in mind