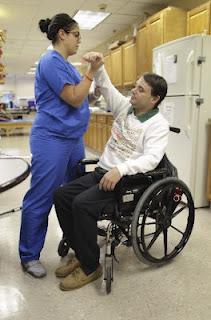 NJ.com reports
An owner of a Western theme park where a cowboy actor was accidentally shot in the head nearly six years ago has filed an appeal in the case, effectively delaying the start of his trial for at least a year, a Sussex County prosecutor said.
The appeal challenges a ruling issued in October by Superior Court Judge N. Peter Conforti, sitting in Newton, who upheld a state law prohibiting the transfer of firearms by an adult who does not have a state firearms carrying permit to an unsupervised juvenile.
Scott Harris, 43, playing the part of frontier lawman Wyatt Earp, was shot on July 7, 2006, during a skit at the theme park by a 17-year-old cowboy actor who accidentally loaded his .22-caliber handgun with live bullets instead of blanks. Harris was left partially paralyzed.
What's your opinion? Should the owner of the show be held responsible? Does jail time seem fair.
My idea is that jail is excessive for accidents except for repeat offenders. Loss of gun rights is always the appropriate punishment, plus in some cases, payment for damages.
Please leave a comment.