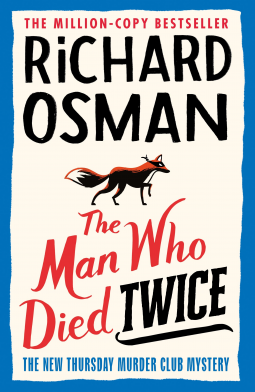 It's the following Thursday.
Elizabeth has received a letter from an old colleague, a man with whom she has a long history. He's made a big mistake, and he needs her help. His story involves stolen diamonds, a violent mobster, and a very real threat to his life.
As bodies start piling up, Elizabeth enlists Joyce, Ibrahim and Ron in the hunt for a ruthless murderer. And if they find the diamonds too? Well, wouldn't that be a bonus?
But this time they are up against an enemy who wouldn't bat an eyelid at knocking off four septuagenarians. Can The Thursday Murder Club find the killer (and the diamonds) before the killer finds them?
***
'I was talking to a woman in Ruskin Court and she said she's on a diet' says Joyce, finishing her glass of wine. PART 1, 1
***
(@VikingBooksUK, 16 September 2021, ebook, 432 pages, #ARC from the publisher via # NetGalley and voluntarily reviewed)
***
***
I really enjoyed the first book, The Thursday Murder Club and took part in the blog tour when it was launched last year. I couldn't wait to read the club's next adventure. I wasn't disappointed. This was everything I expected and I look forward to the next adventure. The Man Who Died Twice like the previous book is a blend of cosy mystery and thriller with a group of elderly amateur sleuths finding themselves in the middle of a real crime involving spies, stolen diamonds and grisly murders. I love the characters, especially Joyce. Due to their age they are assumed to be feeble and doddery and I love it when they kick ass and show they are more intelligent than the criminals and police combined. This is a delight.