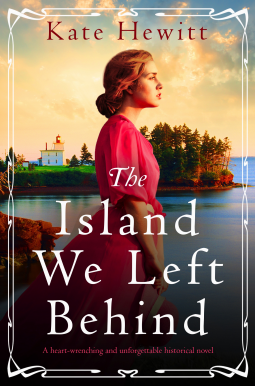 "I love you. Of course I do. But we haven't any choice in the matter, do we? If our little boy's health, even his survival, is at stake, we have to do whatever it takes."
1928, New York City: Ellen and Lucas Lyman have made a heart-wrenching decision to leave their beloved Amherst Island behind in search of a new life. The island was once the home of their hearts: where they had met as children, become friends, and over time found love.
But New York City was calling, and it was everything they'd hoped for and more. With Lucas making money on the stock market, and Ellen finding fulfilment as a mother, at first they are happy raising their family, together, in the most exciting city in the world.
Until their beloved son Jamie becomes perilously ill, and Ellen is given an impossible choice. With Lucas unable to leave his job, it is down to her to take Jamie to a place he might recover even if it means making the journey across America without him.
Ellen knows what she must do. What every mother would do to save their child. Even if it takes her further away from the man she loves-and every place she has called home‑than ever before.
This is the fourth novel in the unmissable Amherst Island series that follows the life and love of a once-orphan girl called Ellen. Set in 1920s New York, California and Canada, it's an unmissable read, perfect for fans of The Oceans Between Us, The Orphan Sisters, and My Name is Eva.
***
The cry echoed through the upstairs of the house, followed by the terrible, rattling coughing that sent Ellen's heart racing, panic clenching her insides. CHAPTR ONE
***
(@Bookouture, 30 November 2021, ebook, 302 pages, #ARC from the publisher via @NetGalley and voluntarily reviewed)
***
I loved the other books in the Amherst Island series so absolutely had to read this latest instalment. This picks up some years after the last book ended with Ellen and Lucas living in New York with their children. Lucas is caught up in the excitement of a vastly changing world. Ellen constantly worries about their ailing son. When Ellen and the children need to go to California for their son's health the distance between her and Lucas expands and she wonders if their love can survive. I loved this book. It gave me all the feels.