The discovery of a severed head on a London Tube leads private investigators Crane and Drake on a dark journey into the past - and a personal quest for retribution.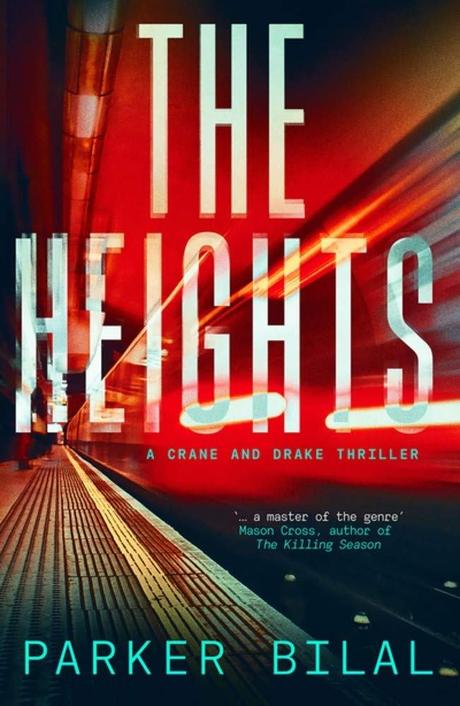 In this second title in the London-based Crane and Drake mystery series, Cal Drake has left the police force and is now working as a private detective, having teamed up with the motorcycle-riding Dr Rayhana Crane.
The chilling discovery of a severed head on the Tube draws Calil Drake back to the case he failed to solve four years ago which left his police career in tatters. Crane and Drake investigate while also searching for Howeida Almanara - a young international student from the Gulf and the missing girlfriend of a Crane family friend. Could her disappearance be linked to Cal's past and the gruesome discovery on the Tube? Crane and Drake are plunged into the dark underworld of London and international crime, and must risk their lives to uncover the truth.
***
Like an unsettled thought, the train rattled through the tunnels beneath the city. 1
***
(@blackthornbks, 25 June 2020, 272 pages, ebook, copy from the publisher and voluntarily reviewed, #BlogTour 7 September via @RandomTTours)
***
***
I haven't read the first book in the series. That doesn't matter though. I really enjoyed this book. I've read a lot of crime fiction featuring cops turned PI so was in familiar territory with this book. The Heights contains a lot of information about events in the first book so I felt like I got to know the characters and their situation pretty well. A severed head is found by accident on a train by a 9-year-old boy and Drake is forced to confront his past and the mistakes that led to his disgrace as a police officer as the head is linked to his last undercover case. Drake and Crane are hired for a very different case, to look into the disappearance of a wealthy writer's girlfriend but there are soon links and parallels between both cases. I really enjoyed this. I plan to read the other books.