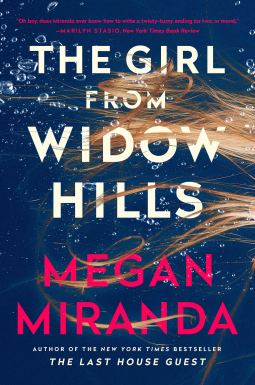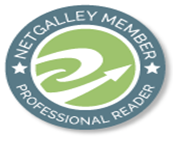 When Arden Maynor was six years old, she was swept away in terrifying storm and went missing for days. Against all odds, she was found alive, clinging to a storm drain. A living miracle. Arden's mother wrote a book, and fame followed. But so did fans, creeps and stalkers. It was all too much, and as soon as she was old enough, Arden changed her name and left Widow Hills behind.
Now, a young woman living hundreds of miles away, Arden is known as Olivia. With the twentieth anniversary of her rescue looming, media interest in the girl who survived is increasing. Where is she now? The stress brings back the night terrors of Olivia's youth. Often, she finds herself out of bed in the middle of the night, sometimes outside her home, even streets away. Then one evening she jolts awake in her yard, with the corpse of a man at her feet.
The girl from Widow Hills is about to become the centre of the story, once again.
The new novel from Reese's Book Club x Hello Sunshine August 2019 pick, Megan Miranda.
***
[I WAS THE GIRL WHO SURVIVED]
***
(@CorvusBooks, 2 July 2020, 304 pages, ebook, #ARC from the publisher via # NetGalley and voluntarily reviewed, #BlogTour 3 July via @RandomTTours)
***
***
I'd never heard of the author before but there's been a lot of buzz about this book so I was looking forward to taking part in the tour. The buzz is spot on. This is a terrific read; a thriller packed with twists, turns and misdirection and to an extent use an unreliable narrator. Olivia/Arlen has made a new life for herself built on lies and secrets and she sleepwalks and because of these things her version of events can't be completely trusted. I loved the way each chapter ends with a flashback to the days Arlen was missing as a child including the search for her and what happens when she's found and saved. This gradually paints a picture of Olivia/Arlen's past. Olivia/Arlen is the last person who'd want to stumble across a dead body in the middle of the night and bring media attention to herself just as the 20 th anniversary of her childhood ordeal looms. I was gripped from the start of this book and it held my attention until the final page. I had no idea who the killer was or what really happened when Olivia/Arlen went missing.