In 1998, a sixteen-year-old girl is found dead.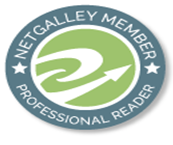 She's posed on a swing on her boarding school's property, dressed all in white, with no known cause of death. Whispers and rumours swirl, with no answers. But there are a few who know what happened; there is one girl who will never forget.
One year earlier: a new student, Violet, steps on the campus of Elm Hollow Academy, an all-girl's boarding school on the outskirts of a sleepy coastal town. This is her fresh start, her chance to begin again in the wake of tragedy, leave her demons behind. Bright but a little strange, uncertain and desperate to fit in, she soon finds herself invited to an advanced study group, led by her alluring and mysterious art teacher, Annabel.
There, with three other girls-Alex, Grace, and Robin-the five of them delve into the school's long-buried grim history: of Greek and Celtic legends; of the school founder's "academic" interest in the occult; of gruesome 17th century witch trials. Annabel does her best to convince the girls that her classes aren't related to ancient rites and rituals, and that they are just history and mythology. But the more she tries to warn the girls off the topic, the more they are drawn to it, and the possibility that they can harness magic for themselves.
Violet quickly finds herself wrapped up in this heady new world of lawless power-except she is needled by the disappearance of a former member of the group, one with whom Violet shares an uncanny resemblance. As her friends' actions take a turn for the darker and spiral out of control, she begins to wonder who she can trust, all the while becoming more deeply entangled. How far will these young girls go to protect one another...or to destroy one another?
***
[The strange thing, they said, wringing their hands and whispering as though we couldn't hear, or weren't listening through extension phones or cracks in the wall, was that there was no known cause of death]
***
(St Martin's Press, 8 October 2019, 368 pages, ebook, ARC from @stmartinspress via # NetGalley and voluntarily reviewed)
***
***
Large segments of this book reminded me of an old favourite, The Secret History by Donna Tartt which deals with similar themes especially when the four girls are invited to join a special class which discusses the origins of the school. Violet is my favourite character, I felt such sympathy for her, lost in the world after the death of her father and young sister, desperate to belong, lured by an offer of friendship from the popular clique. Of course, things start to take a dark and sinister turn when the girls take their special class lectures on Witchcraft and myth a little too literal when they find an old spell book and decide to dabble. Dabbling in magic never ends well. I loved the fact Violet as an adult is the first person narrator. I love first person narrator's when they work well, creating an intimacy that takes you right into the heart of events. I found this quite uncomfortable to read at times as events spiral further and further out of control. This book is about damaged people and is very dark at times. There are also echoes of one of my favourite teenage movies here, The Craft. The Furies is a mash of interesting things and not everything is spelled out. I got on board with this one.