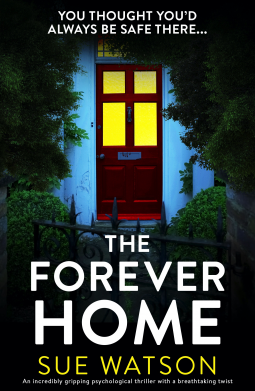 Carly had thought they'd always live there. The beautiful Cornish cliffside house they'd taken on as a wreck, that Mark had obsessively re-designed and renovated - a project that had made him famous. It was where they'd raised their children, where they'd sat cosily on the sofa watching storms raging over the sea below. It was where they'd promised to keep each other's secrets...
Until now. Because Mark has fallen in love. With someone he definitely shouldn't have. Someone who isn't Carly. And suddenly their family home doesn't feel like so much of a safe haven.
Carly thinks forever should mean forever though: it's her home and she'll stay there. Even the dark family secrets it contains feel like they belong to her. But someone disagrees. And, as threats start to arrive at her front door, it becomes clear, someone will stop at nothing. Because someone wants to demolish every last thing that makes Carly feel safe. Forever.
An utterly unputdownable psychological thriller about what lies are hidden in the most beautiful homes. Perfect for fans of Date Night, Gone Girl and The Woman in the Window.
***
***
(@Bookouture, 4 June 2021, 391 pages, ebook, #ARC from the publisher via # NetGalley and voluntarily reviewed, #BlogTour 8 June, #booksontour)
***
***
I've read and enjoyed other books by the author so was looking forward to reading this. The blurb made it sound like the sort of mystery / suspense / thriller I'd really enjoy. I was not disappointed. I got pulled deep into the book within the first few pages and I couldn't stop reading it. I loved the dark secrets running through Mark and Carly's marriage. I really sympathised with Carly unsure of who to trust when the floor is yanked from under her and her perfect life and marriage becomes unstable. This ticks all the boxes for a good thriller.