Amber leads an isolated existence. Since she lost her little girl and husband ten years ago, her sole focus has been keeping her small business afloat. Her life seems to be on hold until one morning, she finds a girl on the beach outside her gift shop. A girl that has no shoes, no name, and no idea where she came from.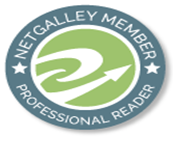 As a wildlife documentary maker, Gwyneth's work has taken her all over the world, from the diamond ice beaches of Iceland to the frozen plains of Alaska. But when she has a terrible accident in the remote Scottish Highlands, she is saved by the McClusky family and taken into the extravagant lodge they inhabit nearby. As welcoming as they are, there is something more to this family than meets the eye, and Gwyneth suspects a long-held secret is threatening to tear them apart.
***
[She scrabbles at the broken ice around her to try to pull herself from the frigid water]
***
(Avon, 10 January 2019, 400 pages, ebook, ARC from the publisher via #NetGalley and voluntarily reviewed)
***
***
This is my first time reading the author and I hope it won't be my last. The book opens with a bang and raises some important, compelling questions that meant I absolutely had to read on. I didn't like Lumin, the girl Amber finds at first. I'm not sure why and there's nothing specific I can put my finger on. I just took a dislike to her and it took a few chapters for this impression to leave. The Family Secret uses a non-linear structure, moving from current events with Amber and Lumin into Gwyneth's past, her connection with the McClusky family and the sinister secret they share and gradually reveals Lumin's connection to Gwyneth and what happened to her. The Family Secret is compelling and I thoroughly enjoyed it.