The Chamberlain family - Charlie and Daphne, and their children Laura, Scott and Nick - had fantastic summer holidays when they were young. But then, inevitably, the children grew up, and their own messy lives got in the way.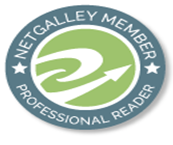 Since their mum died, it feels to them all as if their family just isn't that close any more. And Charlie fears his kids have all lost their direction.
For his eightieth birthday, all Charlie wants is to bring his family together again - and by some miracle, they've all said yes.
So, for the first time in a very long time, the Chamberlains are going on a family holiday.
It's only ten days . . . how hard can it be?
***
[The photographs in Charlie's smart, glossy brochure seemed to have been taken in high summer]
***
(@MichaelJBooks, 25 June 2020, 432 pages, e-book, #ARC from @MichaelJBooks via # NetGalley and voluntarily reviewed)
***
***
I've read other books by the author and I've enjoyed them in the past. Noble doesn't really write in the genre's I prefer (crime, horror, dystopian etc) but every now and again I like to shine a little light into the darkness. I do have a soft spot for family dramas. I really enjoyed this book. I fell in love with the Chamberlain family with all their delightfully human issues and foibles. The stand out thing about this book are the characters. They are spot on. They are well developed, and I felt like they were real people. I got invested in them which makes a big difference when you're reading a book. The book is light as well and funny but has its darker, sad moments. This is the perfect family saga. I loved it.