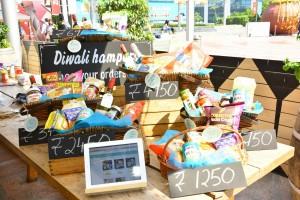 Thursday, October 16, 2014, Gurgaon: In a style true to the innovation and vision of its promoters, thedreamcanteen.com was launched today over a champagne brunch at The Wine Company, DLF Cyber Hub in Gurgaon.
As India's finest online gourmet food store, thedreamcanteen.com promises to be a one stop shop for the well traveled Indian & the ever growing expat community . The selection of food and beverage items offered on this platform is exhaustive representing popular global gourmet food brands.
The idea stemmed from a eureka moment arrived by the brands co-promoters – Meghana Kapur and Elisha Malhotra who decided to curate and put together a world cuisine platform for online retail.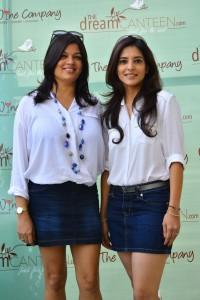 Speaking on the occasion,
co-founder Elisha Malhotra
said,
"People today have traveled the world and are exposed to global cuisine and fine ingredients. There are select retailers which offer such produce but the variety and pricing has always been a challenge. Also, given the few number of stores, convenient access was amiss which we turned into an opportunity to take the entire segment to the online retail space. We have labored over the website to ensure we have the best products available here at the best possible price and will keep adding to the product selection."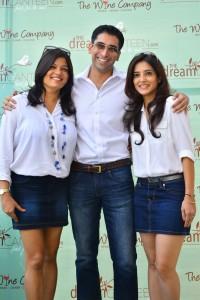 Adding further,
Meghana Kapur
said,
"Given the products are mostly perishable, we ensure that  the delivery model is swift and the order is received in perfect condition. We stock all ingredients in a hygienic, temperature controlled warehouse. Due to our zeal for safety and hygiene we have currently limited our operation to Delhi NCR. We prefer to grow meal by meal instead of city by city!"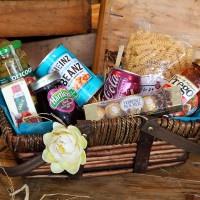 thedreamcanteen.com offers a selection of premium quality cheese, oils, vinegars, coffees and chocolates. Some of the all-time favorite products they stock include Mondovino artisan wine crackers, Duck Foie Gras, Organic bread, Fleur De Sel with smoked jalepenos -sea salt, Organic fine sea salt with seaweed, Cane sugar cubes, Italian soft wheat flour, Luigi Lazzaris & Figlio Srl –  Chestnut Mustard, Delouis Mustard with figs. The target is to constantly innovate on the product listings.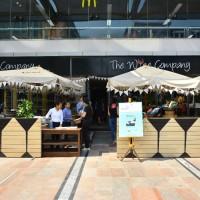 The launch itself was a celebratory champagne brunch providing a unique platform to give the experience of a real walk through of all that the website will offer in terms of the spread of produce and cuisines. The venue was transformed into a farmers market of sorts with different sections showcasing the variety of products which will be a click away on thedreamcanteen.com.

Building a business takes serious commitment & both Meghana & Elisha have a stellar track record of founding successful businesses. Meghana helped her husband Ashish Kapur cofound Yo! China & Dimsumbros (two of the most successful restaurant chains across India). Elisha has helped her family build one of the country's largest knits & woven export business.

Ashish Kapur is a key advisor in this venture. He said, "There is high demand of fine ingredients & imported food products. With our understanding of the food space as well as logistics to ensure safe and timely delivery, we are poised to create the largest online gourmet marketplace in the country."