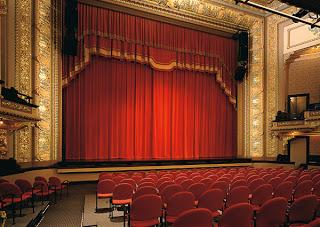 Retrieved from  http://www.majesticempire.com



In order to remain competitive in any industry, you have to be plugged into the culture of that industry.  The saying goes, "no man is an island," and neither is a business.  Every trend, update, success, or setback within your community will inevitably ripple down to affect you or your company eventually.  Staying current on the issues you might face is the only way to ensure the satisfaction of your clientele.  Some of the best resources available for this are trade and professional associations.  An industry's
professional association can provide articles, blogs, and networking opportunities that could help you resolve any problem you might have.

One of the associations I pay attention to personally is the Theatre Communications Group.  TCG is a nation-wide agency that sponsors national conferences, a major theater publication, artist fellowships, and even grants for non-profit theatres. One of the programs I was most excited to explore was their section on advocacy.  There were numerous resources available within the advocacy pages relating to legislation, economics, and education.  Arts education is something I intend to prioritize throughout my own career.  I think education is important for the future of any field, but especially for an industry like the arts, where support and advocacy is vital to survive in an atmosphere of funding cutbacks.  The TCG website releases updates on current arts legislation in congress.  There are also explicit details on how to get involved and write to our legislators. 

Another resource I appreciated was the disaster management sites.  After Hurricane Sandy hit New York, many theatres were affected by the disaster.  The TCG providing such easy access to disaster response and relief organizations must have helped enormously when so many theatres were struggling to recover.  Through their website, you can also access national directories, a job search website specifically for theater careers, surveys, and other tools for tracking the trends and important issues in the theater community.  Through their professional network, I have the ability to participate in conferences and seminars with other artists.  I can also share the work and ideas of my own organization with festivals for valuable feedback.  That kind of professional support is essential to any industry.