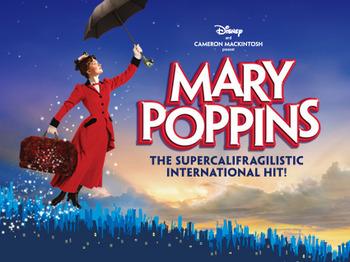 After seeing Mary Poppins last night I must also report that it was not just the show that was magical the merchandise to buy was equally as good! I mean I had a feeling it would be considering Newcastle's Theatre Royal was advertising for extra staff to work on the merchandise stands (that never happens, ever) so I had a feeling it would therefore be impressive.
Then I heard they were selling umbrellas with Parrot head and all!
Yes, I had pretty much made my mind up before even getting to the theater that was what I wanted. So I totally got one! Although not really thinking that buying something in a huge box to then sit for almost 3 hours was the greatest idea in the world, the way out probably would have been better. My excitement for the show was probably too high.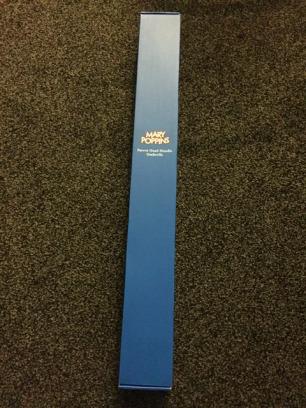 They had a couple of different t-shirts as well, but unfortunately the "Practically Perfect" ones only came in children's sizes. Although I would have wanted more things if they had that one. They had a cool bear dressed as a chimney sweep but considering I eventually added the Wicked monkey to my collection and have a lion from The Lion King I decided against that. The snow globe was very impressive as well, if it played a different some to "Chim chim cher-ee" I might have been tempted with that as well.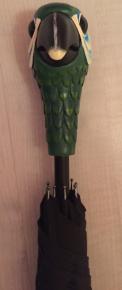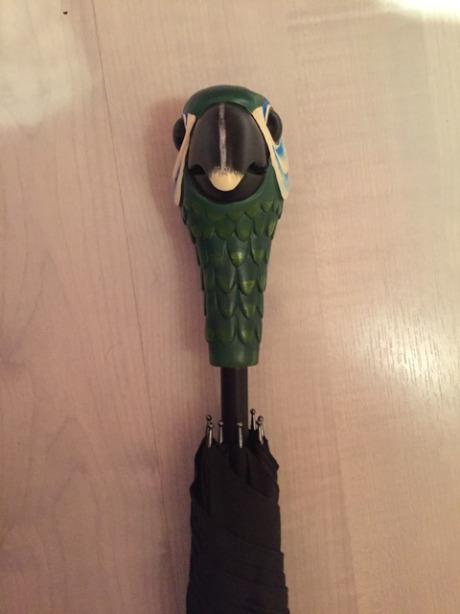 But I got the umbrella. Just look at it. It is amazing! I mean I will probably hardly get to use it but when I do I am going to look so cool. Although just walking around with it is equally as appealing! £26 for the big one, smaller one was £22.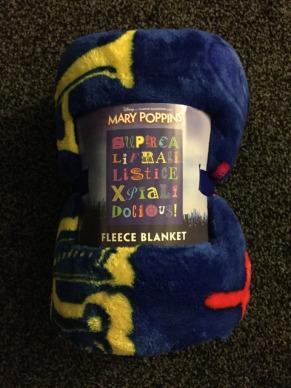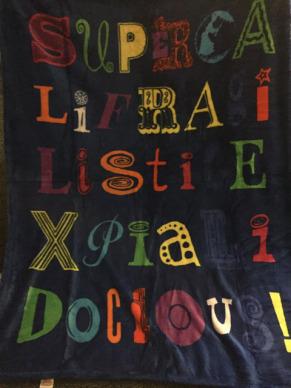 With on success on the t-shirt front I opted to get a fleece blanket with the great word in the world ever right? Well, this was also on a t-shirt and certainly makes more sense after watching the show. I should have taken a photo of all the merchandise but still thought it was best to mention it. The little carpet bag for £10 was also very cute, but something that would probably be a struggle to actually use.
I am sure a lot of the merchandise was aimed at the children attending the show, but I really don't care I am happy with the theater merchandise additions to my ever growing collection. Oh I did also get a programme which was £4, the prices of them certainly seem to be sneaking up!
Everyone will obviously be very jealous of my amazing new umbrella! If you missed my review of the fantastic musical, don't forget to check it out HERE – Mary Poppins (UK Tour) Review at Theatre Royal, Newcastle!
In all honesty though I didn't think the price of the merchandise was too bad at all, great to see a show actually have plenty of choices and some very different and unique items. I certainly think more shows should have cooler things available as I would certainly buy them. Although maybe I don't really need to spend anymore money than the price of the tickets. I think I am rather obsessed!