There are some plants which have a special aura, and have a seemingly immense power over people. Think of dahlias, chrysanthemeums and sweet peas, for example, people love them so much, they change the course of their lives. There is also great flower power and magic in ... the Auricula.
The Victorians loved them so much that they built 'Theatres' to display them to advantage and apparantly miners and weavers in the North, used to carry the theatres on their back to Auricula shows . Now, I don't think that is how the Auriculas traveled to the display I saw today, but they were treated, I am sure, with the same amount of reverence !
We were in the North East for the weekend, and I couldn't resist a 'horticultural opportunity' when it presented itself. In a windblown marquee, in Saltwell park, Gateshead, the Northern Section of the Auricula & Primula Society, were displaying some lovely plants, and also selling some little guys !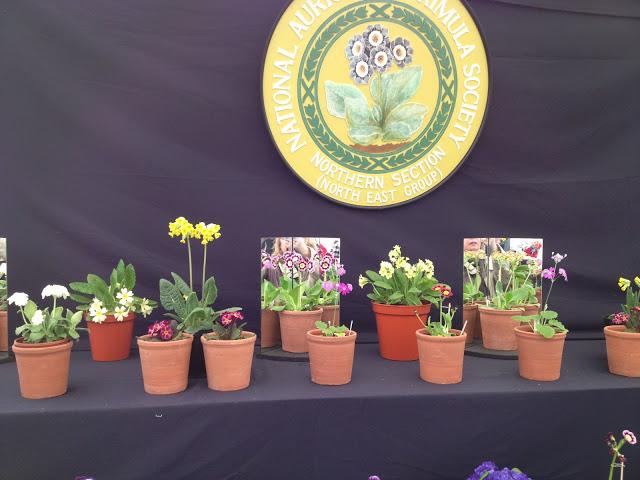 They looked good enough to eat !
I have never grown Auriculas before, but have always thought I would enjoy them very much, probably too much ...  probably slipping into obsessive behavior ...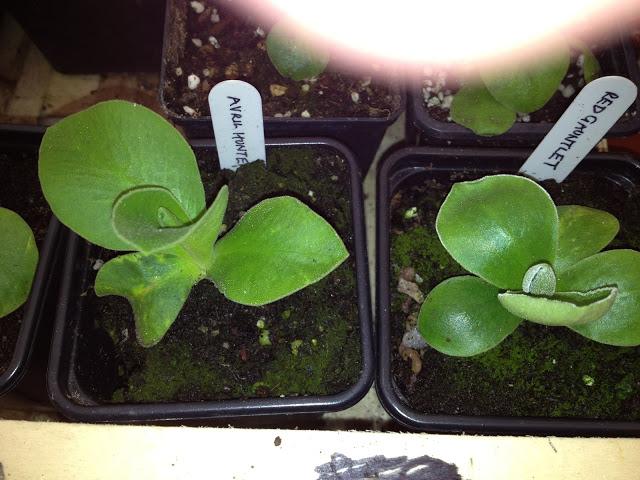 I got 3 each of Red Gauntlet, Avril Hunter and Lilac Domino. They will probably flower next year, assuming I don't manage to kill them off first !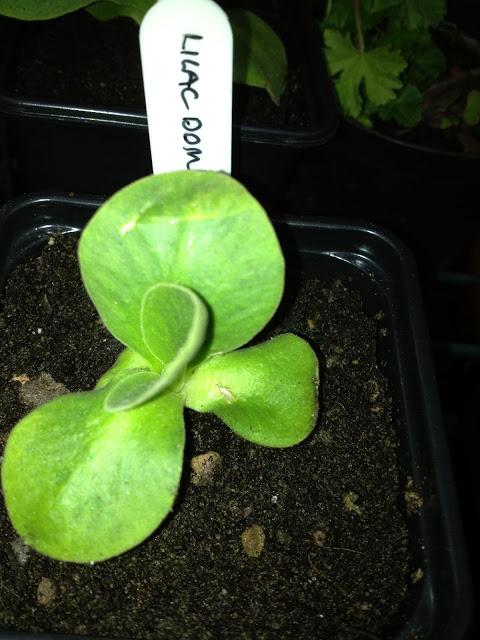 I was given lots of good advice about how to treat them nicely, and directed towards  www.auriculas.org.uk for further help.
Like all alpines, Auriculas do not like wet feet ! They need well drained, gritty compost, and although they are hardy and can tolerate cold, they do not like damp. They prefer to be kept dry when they are dormant, with watering gradually increased as they come into active growth. 
My 9 new babies would be lost in a Theatre, but as soon as I have acquired enough to fill the 'stage' I would love to set one up. Until then I will overwinter them in my unheated greenhouse, putting them outside in the Spring. I was considering putting them into terracotta pots but was advised that plastic is actually preferred as they stop excessive drying out in summer.