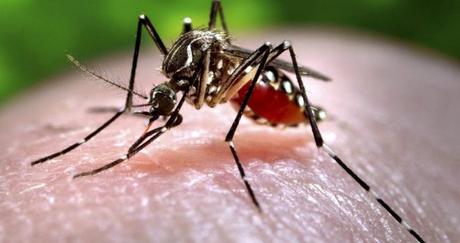 Since entering the public health spotlight during the 2016 Rio Olympics, the Zika virus has become a major concern for travelers everywhere. You've likely seen images of workers spraying pesticides and the devastating effects the virus can have on the youngest members of our society. But who's at risk, where should you avoid traveling, and what precautions should you take? Whether you're preparing for a senior week trip after graduation or booking your summer vacation, these are important questions to ask.
Here's what you need to know about the Zika virus in 2017 to ensure your next trip, whether domestic or abroad, is a safe and healthy one.
What is the Zika Virus?
The Zika virus is an illness transmitted primarily through mosquito bites and sexual contact with an infected person. In healthy people, the symptoms of the infection are very mild and only last several days. You may have a fever, rash, or joint pain, but often those infected with Zika don't show any symptoms at all. For this reason, many people don't even realize they've contracted the virus.
Though Zika's effects are limited for most people, the virus can be extremely harmful to unborn babies. Pregnant women who contract the virus can pass it on to the fetus, leading to a condition called microcephaly and other severe birth defects. Infants with microcephaly have smaller-than-average heads and underdeveloped brains. They are likely to develop serious health problems, including seizures, developmental delay, hearing loss, and vision impairment.
According to the Centers for Disease Control and Prevention (CDC), pregnant women should not travel to any area where Zika is present. Women who are trying to become pregnant should talk to their doctors before they or their partners travel to these areas, as Zika can also be sexually transmitted.
Locations Where the Zika Virus Has Been Found
Below you can find the latest list of places where you could be at risk of contracting the Zika virus. The CDC updates this list of areas affected by the Zika virus frequently, so be sure to check the latest reports before traveling.
North America
Mexico and the United States (Florida and Texas)
Central America
Belize, Costa Rica, El Salvador, Guatemala, Honduras, Nicaragua, Panama
The Pacific Islands
American Samoa, Fiji, Marshall Islands, Micronesia, Palau, Papua New Guinea, Samoa, Solomon Islands, Tonga
South America
Currently includes: Argentina, Bolivia, Brazil, Colombia, Ecuador, French Guiana, Guyana, Paraguay, Peru, Suriname, Venezuela
Africa
Angola, Guinea-Bissau, Benin, Burkina-Faso, Burundi, Cameroon, Central African Republic, Chad, Congo (Congo-Brazzaville), Côte d'Ivoire, Democratic Republic of the Congo (Congo-Kinshasa), Equatorial Guinea, Gabon, Gambia, Ghana, Guinea, Kenya, Liberia, Mali, Niger, Nigeria, Rwanda, Senegal, Sierra Leone, South Sudan, Sudan, Tanzania, Togo, Uganda
Asia
Bangladesh, Burma (Myanmar), Cambodia, India, Indonesia, Laos, Malaysia, Philippines, Thailand, Vietnam, Maldives, Singapore
The Caribbean
Anguilla, Antigua and Barbuda, Aruba, the Bahamas, Barbados, Bonaire, British Virgin Islands, Cayman Islands, Cuba, Curaçao, Dominica, Dominican Republic, Grenada, Guadeloupe, Haiti, Jamaica, Martinique, Montserrat, the Commonwealth of Puerto Rico, a US territory, Saba, Saint Barthelemy, Saint Kitts and Nevis, Saint Lucia, Saint Martin, Saint Vincent and the Grenadines, Saint Eustatius, Saint Maarten, Trinidad and Tobago, Turks and Caicos Islands, US Virgin Islands
How to Protect Yourself from the Zika Virus
The best way to ensure you don't contract the Zika virus is to avoid traveling to places where it's been found. However, this may not always be possible. If you or a family member must travel to an affected area, do your best to prevent mosquito bites by using insect repellent and mosquito nets. Also wear clothing that covers your entire body. Since Zika can also be transmitted between couples, you should use protection during sex to reduce the risk of transmitting it.