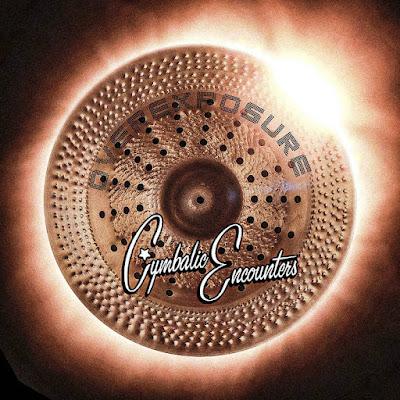 Mark Murdock- Drums/Percussion/Synthesizer/Piano/Marimba/Gongs, Fernando Perdomo- Guitar, Joe Berger- Guitar, Tim Pepper- Vocals, Daniel Kubota- Guitar, Dave Juteau- Guitar, Preston Murdock- Guitar, Ken Hall - Guitar, Rod Farlora- Fretless Bass, Charles Lambiase- Fretless Bass, Ed Clift- Percussion
Overexposure close your eyes and just drift away in your dreams. A Disturbance in the Force kicking back in a smoky bar watching the music flow from the stage. More Madness in the Forecast soft melodies envelop your senses. Returning from a Four Day Journey to the Sun lost in the depths of your imagination. Resisting Normality take a trip into your imagination. Zone Out lost in thoughts dreams and emotions. Soul Lanterns dream the day away with many imaginations. Reaching for Tranquility soft jazz progressive music. Falling Satellites one catchy imaginative tune. The Future We Once Knew amazing musicianship pulls you in.
Rat Rod- Four On the Floor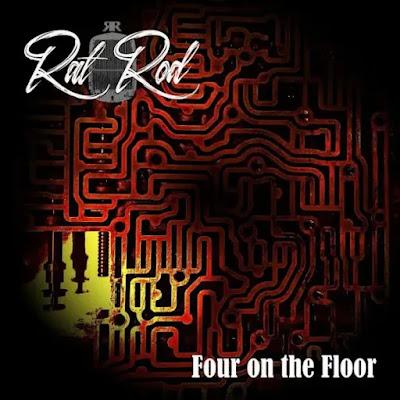 Mike Smith- Vocals, Mark McCarty - Guitar, Brice McCarty- Guitar, LJ- Bass, Harry Rosa - Drums
Cars, Guitars & Rock N Roll stand fist pump chant and just rock. All Or Nothin one catchy riffs that just pulls you in as you clap sing and shout. Call Down the Thunder hop in your car crank the tunes and jam away. Hella Ride bass thumping drum pounding crunchy riffs searing leads and strong vocals. Stole My Soul grab your air guitars and just riff till you drop. Motherlode sway groove and just let the music envelop your senses. Not Your Fool Anymore thumping bass thundering drums powerful vocals with crunchy riffs and great leads. Resurrected is one catchy tune that sticks in your had for days. Speed Of Light fist pump[ing foot stomping chant along metal magic. Knock Em Down just hold on for your life.
Vermocracy - Age Of Dysphoria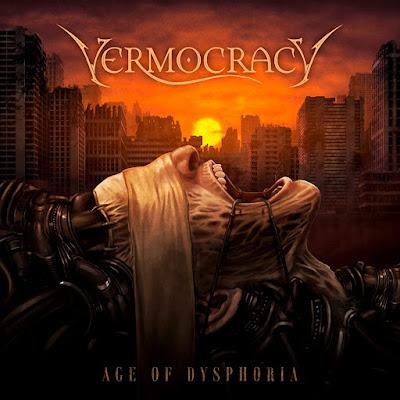 Michael Frick - Vocals , Andreas Huber - Guitar, Stella Kussauer - Guitar, Roman Kolesnik - Drums, Hannes Sandrini - Bass
Intro classical music envelops your senses. Necrocracy shredding guitars thundering rhythms with gruff vocals. World Of Wounds pounding drums thumping bass crunchy riffs screaming leads with powerful vocals. The Void's Embrace hit the pit and mosh till you drop. Opposed Evolution fist pump head bang and foot stomp. Grace Of Hypnos dark melodies pull you into madness. Perpetual Flood fast hard and heavy death metal music. The Pyre groove to the dark melodies. In Darkness Let Me Dwell soft melodies then it grabs you by the throat and slams you against the wall.
Dystopia A.D. - Doomsday Psalm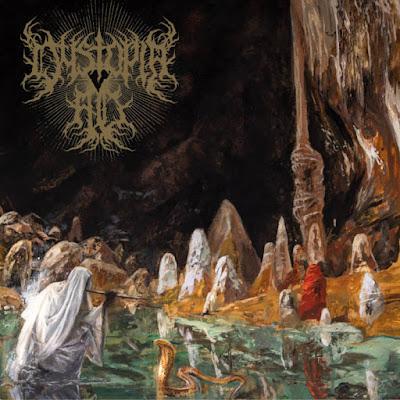 Chris Whitby, Aki Shishido
IMPERIAL DAWN crushes you in dark dreams of emotion. TERMINAL LUCIDITY the depths of hell open and pour out. FIELDS OF CARRION pounding drums thumping bass creaming leads and dark vocals. FORCE-FED SOMA pulls you into the dark madness of mayhem. LOST SHORES drifting away in melancholic dreams. DOOMSDAY PSALM crunchy riffs pounding rhythms with demonic vocals. AS SKIES COLLAPSE thundering drums thumping bass with crushing riffs and dark vocals. HOWL OF BARGHEST pulls us in and the slams you against the floor over and over.
Diabology - Father of Serpents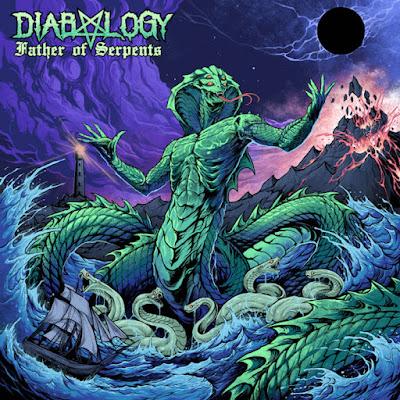 Jesse Bergen - Vocals/Guitar/Bass, Jack Kleinman - Guitar/Bass, Matthew Morales - Drums
Father Of Serpents crushing riffs eerie rhythms with melancholic vocals. Writhe hit the pit and thrash sweat and mosh. The Softest Grave thundering drums thumping bass crunchy riffs fist pump head bang and chant. Eat My Heart Out slowly pulls you into madness. Spoil one dark melodic tune that just take you into strange imaginations with screaming leads. Blackblood fast hard and heavy death metal music. March To Sea clap fist pump foot stomp and just let loose. Ode to Ogtha crunchy riffs powerful rhythms with gruff vocals. Chimera madness mayhem and destruction. Lighthouse Hymn crushes you into nothingness.
-Xroadie