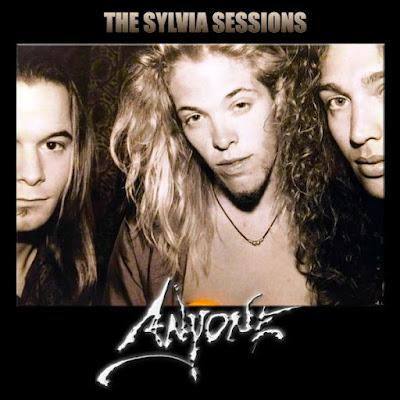 Riz Story, Jon Davison, Taylor Hawkins
Peace Love & Toxic pounding drums thumping bass with interesting vocals and searing leads. Sister Someone close your eyes and drift away. Dear Sylvia one catchy sing along funky tune. Mommy lost in memories and emotions. Real crunchy riffs thumping bass pounding drums and scorching leads.
Ghosts Of Sunset- No Saints in the City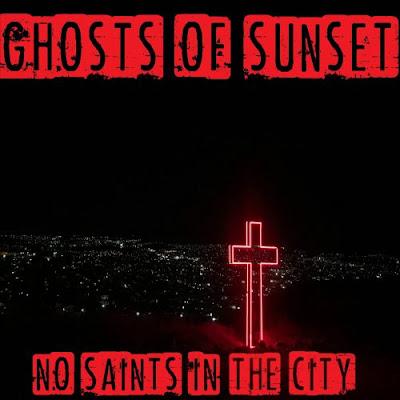 John Merchant - Vocals/Guitar, Todd Long - Guitar/Bass/Drums, Guests Musicians- Scotty Griffin, Alex Kane,
Eric Jayk, Mark Tremalgia , Denny Smith, Lou Musa, Mark Knight, James Stevenson, Loren Molinare
Tonight stand shout and just rock out to one catchy tune. No Saints In The City is a very memorable tune with tons of emotions. Look Me Up shout clap and foot tap along. If You're Not Coming Back sway lighters held high with great emotions. Queen Of Used To Be take a trip back to the 80s and enjoy the musical journey. Love Ain't Enough slow bluesy riffs with scorching leads emotional vocals and steady rhythms. Bastard Of the Bowery just get up and groove as the music pulls you in. Puzzled Heart lost in memories floating on a cloud of melodies. Tonight You're Ok sway lighters held high as the crowd gets involved. Us Against Them clap foot tap chant and rock out. Something To Believe emotions send shivers down your spine.
Carrion Vael- Abhorrent Obsessions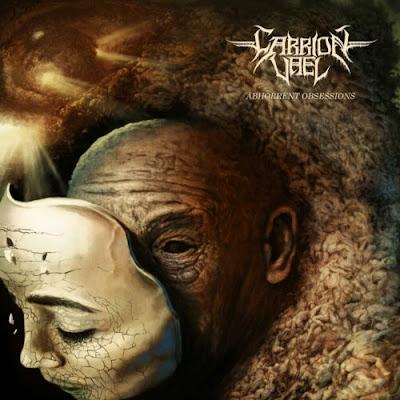 Travis Lawson Purcell- Vocals, Alex Arford- Bass, Trent Limburg - Guitar, Chris Smiley- Drums, Ryan Kuder- Guitar
Wings of Deliverance the pit of hell open and darkness spews forth. The Devil in Me crushing riffs thundering rhythms with gruff vocals. King Of The Rhine crushing you over and over into oblivion. Kentucky Fried Strangulation thundering drums shredding riffs screaming leads and dark vocals. Tithes of Forbearance hit the pit and mosh till you drop. Disturbia death metal madness and mayhem. Malleus Maleficarum fast hard and heavy punch you in the throat music. The Paint Shop pounding drums thumping bass crunchy riffs and gruff vocals.
Saint Asonia- Introvert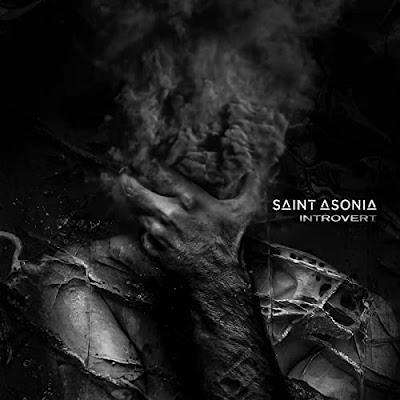 Adam Gontier- Vocals/Guitar, Mike Mushok- Guitar, Cale Gontier- Bass,Cody Watkins- Drums
Above it All just let the music envelop you as the crunchy riffs and great melodies pull you in. Better Late Than Never close your eyes and drift along. Chew Me Up clap sway and chant. So What pounding drums thumping bass crunchy riffs and great vocals. Left Behind fist pump head bang and just rock. Bite the Bullet has a very catchy groove that just wont let go. Blinding Lights emotions just envelop your senses.
The Lust-O-Rama- Twenty Six Screams (1991-2021 Remasters)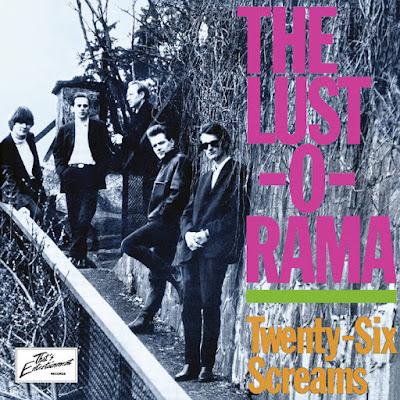 Arne Thelin- Vocals, Bulle [aka Geir Underdal]- Drums, Carsten Johansen- Bass, Erik Hovde- Guitar, Sjur Fladager- Organ, Rolf Yngve Uggen- Bass
(Can't Do) Another Mistake clap sing shout and just dance. Yeah! Foot tapping hand clapping sing along music. I Want You just dance the night away. Been So Long lost in time and space and imaginations. Night Of The Sadist crunchy riffs solid rhythms with melodic vocals. Game Of Love take a trip back in time. Won't Be Running lost in your dreams. That's Ok clap foot tap and jam. I'm Down crunchy riffs pounding rhythms and great vocals. Trip Me Up lost in a 60s mind trip. In And Out bluesy rock n roll. Run From Her screaming leads thumping bass and pounding drums. I Need To Know just take one magical musical trip. (She Left Me) Crying soaring organ thumping bass pounding drums and crunchy riffs. Again And Again lost in great riffs. Gotta Be Loved just groove along. Trasher progressive psychedelic rock. She Just Left stomp your feet clap your hands and chant. 1-2-5 (Live) will have the entire crowd grooving along.
-Xroadie