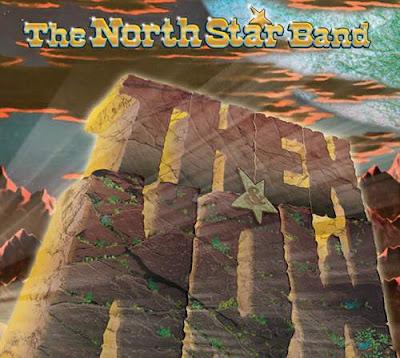 Al Johnson- Vocals/Harmonica/Guitar, Jim Robeson- Bass/Vocals/Accordion, Gantt Mann Kushner- Guitar/Vocals, Jay Jessup's- Pedal Steel/Mandolin/ Guitar/Banjo, Lou Hager- Keyboards/Piano/Vocals, and David Watt Besley's - Bass/Guitar/Vocals, Paul Goldstein- Drums/ Vocals
CD1- Lonesome Losers just take a trip back in time to one great country band. Till I Laid My Eyes On You just clap foot tap sing and dance. Still Believing just one old style country tune. On Down The Road classic country that sends shivers down o your spine. You're Not The One To Blame emotions just envelop your very being. Where Does That Get You To close your eyes and drift. I Shouldn't Act This Way hold your woman tight as the days go by. Emergency clap sing and just enjoy. Crow Don't Crow foot tap and dance the night away. Smoke Horizon jut drifting along in your memories.
CD2- Brown Show Willie emotions just take you back in your memories. Climb That Wall will have the crowd on its feet just grooving. Whistle Blow classic county music. What Goes Up one catchy sing along musical journey. Got To Forget About You lost in memories and emotions. Marianne one catchy tune that sticks with you for days. I'll Always Wonder just drift in your imagination. Goose Creek will have you up clapping foot tapping ad singing. Thinking Of You emotions envelop your senses. Yes I Do searing leads steady rhythms with thumping bass and great vocals.
Postcards From New Zealand- Burn, Witch, Burn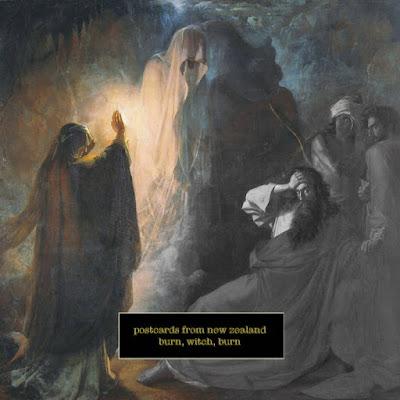 Band Members- ????
Who's Wearing Pants crushing you against a wall of aggression and hatred. On A Silver Plate slowly grinds your mind into death and dementia. All The Same fast hard heavy I dark musical mayhem. Pinky Swear crushing riffs pounding rhythms with dark gruff vocals. Soccer Mum lost in the depths of despair. Pill Fight pulled into blackness and dark dreams. Dead Skin Care crushing you slowly into the ground of musical mayhem. Holy Bazongas take one strange musical mind trip. Themiscyra slow death metal madness and strange psychedelia. Burn Witch Burn just slithers towards you devouring all in sight.
Ben Craven- Monsters From The ID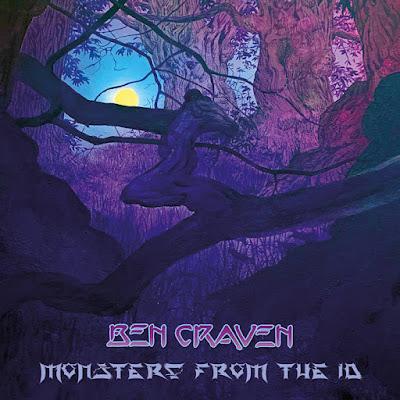 Ben Craven- Guitar/Vocals/Orchestration
Die Before You Wake take one amazing prog rock journey thru your minds eyes and just enjoy the awesome musical journey. Amnis Flows Aeternum soft melodies envelop your very being as memories and emotions take you away on a magical musical mind trip. Die Before You Wake (Single Edit) just a shorter version for radio. Wicked Delights (Single Edit) powerful emotional classical influenced music that just has you standing and moving to the groove. Guiding Voice (Single Edit) lost in the depths of dreams and imagination. Amnis Flows Aeternum (Single Edit) floating on a cloud of melodic memories.
Alice Austin - Goodnight Euphoria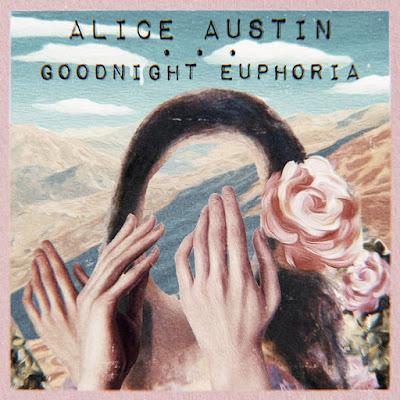 Alice Austin - Vocals, David Drouin - Guitars/Bass/ Vocals, Seth Campbell- Keyboards, John Person- Trumpet, Emily Garcia- Violin
No Such Thing is a catchy sixties influenced tune that just envelops your senses. Wooden Mind lost u in the depths of your memories. Goodnight Euphoria stand sway sing shout and just enjoy the music. Relentless Sunshine strumming guitars and catchy rhythms with emotional vocals and great acoustic leads. Loveless Waste swaying and singing as the melodies pull you in. Oxygen floating away on a cloud of melodies. Everything You Touch a catchy tune that sticks in your head for days. Jellyfish lost in your dreams and emotions. The Neighborhood take a trip back in time when things were much simpler. Never Occurred To Me strumming guitars emotional vocals with catchy rhythms. The Ward just let the music envelop your senses. Saving My Tears one emotional tune that sends shivers down your spine.
Alex Carpani- Microcosm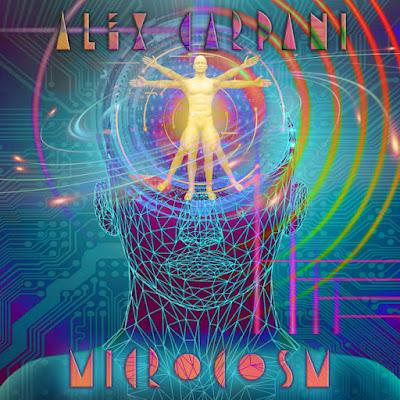 Alex Carpani - Keyboards/Vocals, David Cross, Theo Travis, David Jackson, Jon Davison, Bruno Farinelli- Drums, Andrea Torresani- Bass, Davide Rinaldi- Guitar, Emiliano Fantuzzi- Guitar
Starless pulls you into many emotions as you drift away in many sounds and sights in your minds eye. Kiss And Fly is a very catchy tune that just lets you drift along and clap and foot tap. God Bless Amerika one amazing prog rock journey thru space and time. The Mountain Of Salt searing leads steady rhythms with amazing musicianship. We Can't We Go Home Tonight soft melodies and your float in memories and dreams. Footprints In the Heart just let the music pulls you in as it grows with a very progressive jazzy feel. Prime Numbers take a magical musical journey in your imagination with some awesome leads. What Once Was a slow groove that envelops your senses with emotional vocals. When The Tears Fell Down lost in dreams and imaginations. The Outer World pounding drums thumping bass strumming guitars with excellent vocals and amazing keyboards. Redemption lost in the depths of melodic dreams. Microcosm just let the music take you away as your imagination takes over.
-Xroadie