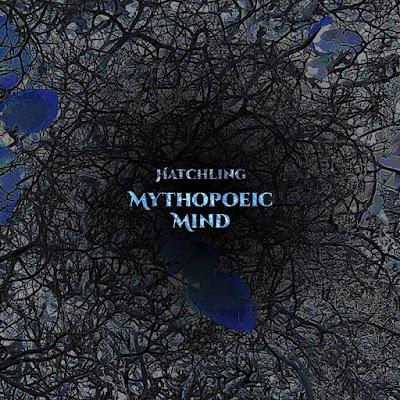 Pål Selsjord Bjørseth- Keyboards/Trumpet, Ola Mile Bruland- Bass/Euphonium, Steinar Børve: Saxophones/ EWI/Keyboards/Programming, Trond Gjellum- Drums/Percussion/Programming, Veronika Hørven Jensen- Vocals, Anders K. Krabberød- Guitar, Guest musician- Lars-Jarand Bakkelund- Bassoon
Fear Fiesta take a trip back in time to the funky grooving prog rock of the 70s and enjoy the trip. Winter of 73 close your eyes and drift away in your imagination with some amazing musicianship. Fog Vision soft melodic have you floating in your minds eye. Cottage Of Lost Play the emotional music just envelops your senses. Hatchling just let the music take you into special places in your imagination.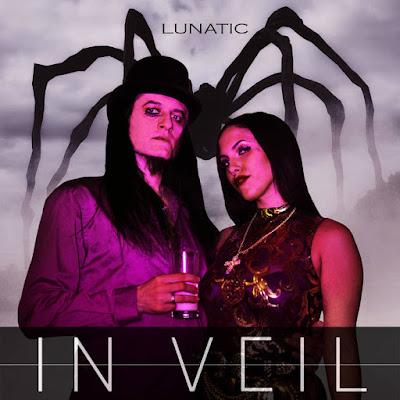 Ady Cernea - Instrumentals, Haysi Veil - Vocals
Salome get up dance groove and just enjoy the musical journey Lunatic pulsating rhythms that just envelop you. Daddy industrial heavy riff great vocals music. Slow Lane lost in the depth of dark imagination. Whatcha Got I Want just sing chant and let the music pull you in. Spider jus take a trip in the depths of your imagination.
DemiAura- The Ascendant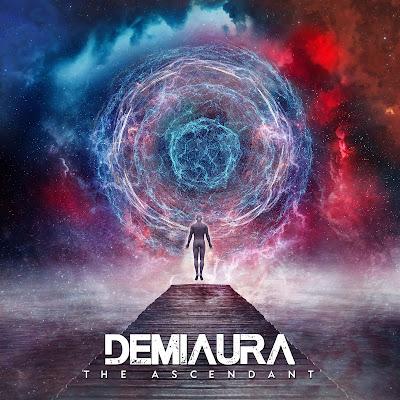 Chelsea Wrathchild- Vocals, Jonathon Gabriel Jr- Keyboards, Keith Hearney- Drums, Bobby Chavez- Guitar
Pleiadian scorching leads heavy riffs pounding drums with amazing musicianship and soaring vocals. Heavy Skies just take one magical musical mind trip. Between Two Fires the music slowly envelops your very spirit. Through The Ages soft melodies that just pulls you in as it builds in intensity. The Dreaming close your eyes and take a prog rock psychedelic journey. Antikythera steady beats amazing vocals with a crunchy riff. Escaping The Event Horizon the emotional music has you drifting on a cloud of memories with some searing leads. Shining Through lost in thoughts dreams and emotions. Perfidy flowing melodies just takes you back in memories. Equinoz fist pumping head banging prog rock magic.
Laurenne Louhimo- The Reckoning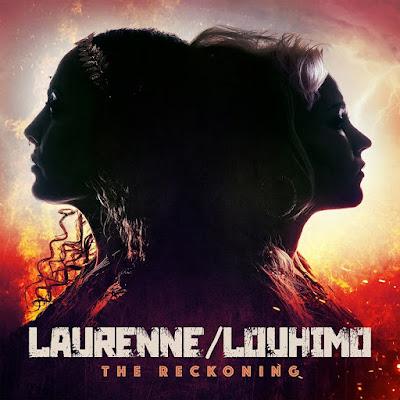 Netta Laurenne - Vocals, Noora Louhimo - Vocals, BG Vocals- Tuomas Yli-Jaskari/ Vili Itapelto, Sampo Haapaniemi- Drums, Pasi Heikkila- Bass, Vili Itapelto- Keyboards, Guitar- Nino Laurenne/Teemu Mantysaari/ JC Haittunen, Guitar Solos- Mikko Kosonen/ Teemu Mantysaari/ JC Haittunen/ Samy Elbanna/ Nino Laurenne/ Mika Tyyska/ Mike Barber, Keyboard Solos- Vili Itapelto/ Jukka Karinen
Time To Kill The Night pounding drums crunchy riffs thundering bass with amazing vocals. The Reckoning close your eyes and let the emotions envelop you as the music builds. Tongue Of Dirt crunchy riffs thundering drums screaming guitars soaring keyboards with powerful vocals. Striking Like A Thunder scorching guitars soaring vocals with a steady beat. Bitch Fire fist pumping head banging metal magic. Hurricane Love close your eyes and drift away in your dreams and memories. To The Wall will have the entire crowd on its feet fist pumping head banging and chanting. Viper's Kiss the emotional music and vocals just send shivers down your spine. Walk Through Fire powerful vocals thundering drums thumping bass with crunchy riffs. Dancers Of Truth floating on a cloud of melodies.
Blutengel- Erlosung The Victory Of Light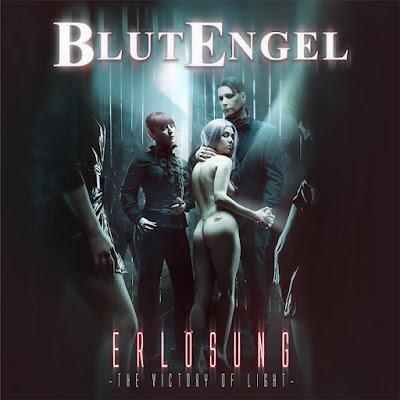 Chris Pohl- Vocals/Programming, Ulrike Goldman- Vocals
Illuminate my Soul take one interesting mind trip in your dreams. Wir sind das Licht the eerie tone envelop your senses as the pulsating rhythm draw you in. We are not dead lost in the depths of your imagination. Seasons the keyboards just let you drift into nothingness. Wer ist d ein Meister? Industrial gothic dance music. Deine Dämonen just let the music pull you in ad take you away. I am the Darkness drifting in dark dreams. Erlöse mich strange musical tones and pulses envelop your very being. Wie Sand just dance groove and enjoy as you clap along. No Religion lost in the dark dreams and emotions. Darkness awaits us floating away in your imagination. We fall thumping bass interesting sounds with gothic vocals. The Victory of Light pulses and dance beats let you groove the night away. Hand in Hand just close your eyes and ream.
-Xroadie