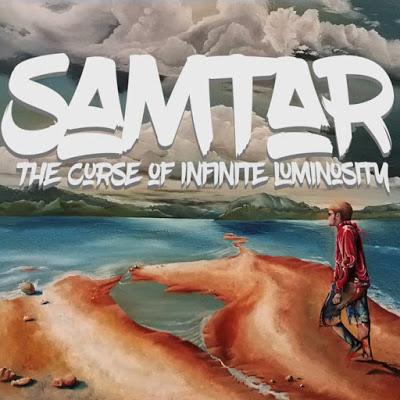 Samtar - Everything
End Of The World just get up groove dance and enjoy. Shedding The Last Bit stand clap sing and just let the music envelop you. Wizard Of The Mountains just take one interesting musical mind trip. The Curse Of Infinite Luminosity close your eyes and drift. Awake just an interesting musical journey. Life is A Party catchy tune that sticks in your head for days. One Is To Many catchy grooves that just let you drift along. Slipping dance groove and enjoy. The Science Of Irreversible Perception driftin in your imagination. Waiting To Die just one interesting tune. Island of Lies funky dance able music.
WitchTit- Intoxicating Lethargy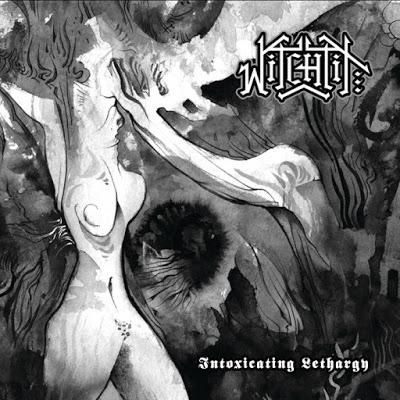 Justin Hill - Bass, Patrick Cotter - Drums, Daniel Brown - Guitar, Nate Stokes - Guitar, Reign - Vocals
Silver Tongue slow grinding heavy metal that slithers inside your brain. Crimson Tide take one strange musical mind trip. Intoxicating Lethargy music just envelops your senses and pulls you into madness. Traveler excellent stoner metal music. Home Invasion drives you insane with its melancholic stoner metal riffs.
Heavy Feather - Mountain Of Sugar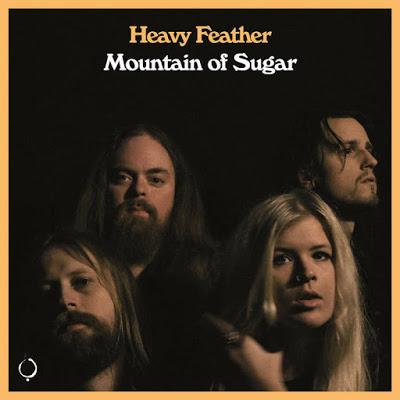 Lisa Lystam- Vocals/Harmonica, Matte Gustavsson- Guitar, Morgan Korsmoe- Bass, Ola Göransson- Drums
30 Days catchy bluesy hard rock with amazing musicianship and classy soaring vocals. Bright In My Mind sway groove fist pump and chant along. Love Will Come Easy searing leads steady rhythms with soaring vocals. Mountain Of Sugar chant sing shout and just let the music envelop your senses. Too Many Times a very catchy tune that sticks in your head for days. Let It Shine close your eyes and dream. Come We Can Go stand clap sing shout and groove. Sometimes I Feel scorching leads thumping bass steady drums with catchy emotional lyrics. Lovely Lovely Lovely clap foot tap groove and enjoy with some excellent vocals. Rubble And Debris has a very catchy rhythm that just pulls you into your imagination. Asking In Need drifting and dreaming.
Black TarPoon - The Thad Ep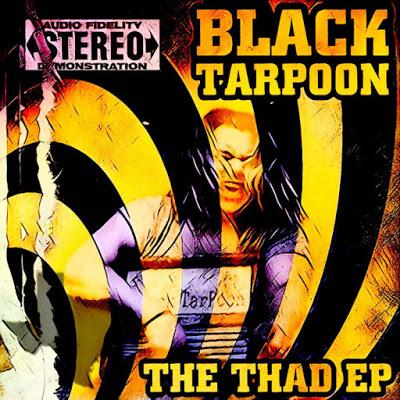 Jesse James- Guitar/lVocals, Oatmeal Reed -Bass/Vocals, Tashia The Don _Washboard, Billy Mo- Guitar, Chi Chi Picante- Drums.
Sarita a catchy countrified rock song that just takes you away. Gloom sitting strumming guitar and singing with friends. He Sleeps With The Fishes just get up groove sing shout clap and foot tap.
Boozewa - First Contact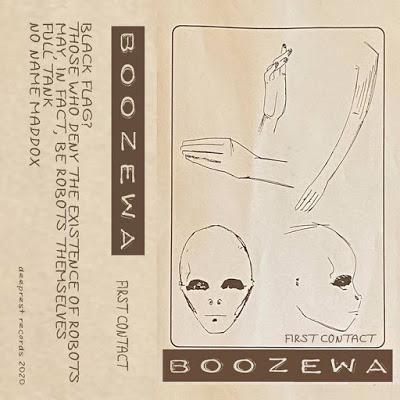 Jessica Baker- Bass, Mike Cummings- Drums/Vocals, Rylan Caspar -Guitar
Black Flag thundering bass pounding drums crunchy guitars with interesting vocals. Those That Deny The Existence Of Robots May In Fact Be Robots Themselves one strange psychedelic tune that pulls you into the depths of your imagination. Full Tank a slow heavy groove that just envelops your senses No Name Maddox a trip back in time with Black Sabbath ruled the airwaves.
-Xroadie