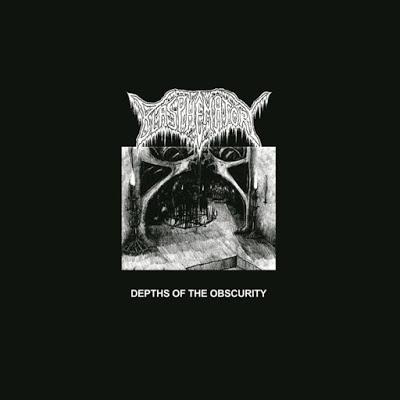 Joe Aversario - Bass/Guitar /Vocals, Chris Warhead - Drums
Intro eerie tones and thumping rhythms envelop your senses. Martyr's Tears dark death destruction and mayhem with vocals from the mouth of hell. Remains of the Despised pummels you into dark submission Furthest from Salvation pounding drums rumbling bass crushing guitars and growling vocals. Depths of the Obscurity fast hard and heavy as the demons of hell pours forth. The Old Book death madness and dementia try to devour your soul. Toward Rotten Death hit the pit of madness and try to survive. Sepulchres Below drags you kicking and screaming into darkness. Pulled from the Beyond the pits of hell open and demons and death try to slithers and crawls all over.
Barbarian Hermit - One (Reissue)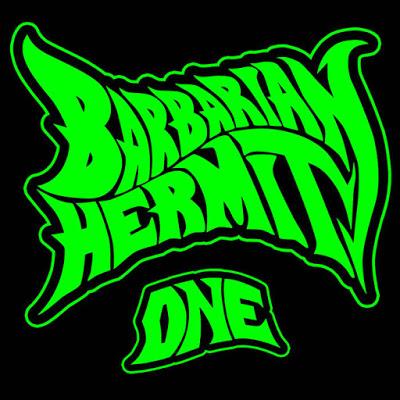 Mike Regan -Guitar, Adam Robertshaw -Guitar, Chris Wood -Bass, Loz Brindley -Drums, Simon Scarlett -Vocals
Mermaid scorching leads powerful crunchy riffs and thundering rhythms. Tigerhorse thumping bass pounding drums crunchy riffs and sing along vocals. Burn The Fire will have you up grooving and let the music envelop your spirit. Barbarian Enforcement Agency just slithers and slides along as it pulls you in with heavy emotions. Alma just hit the pit and mosh till you drop. Widowmaker will have the entire crowd sway and grooving till the last note rings out. Through The Periscope of The Deadly Sub low bass pounding drums crunchy riffs with screaming leads and gruff vocals.
Majestic Mass - Onwards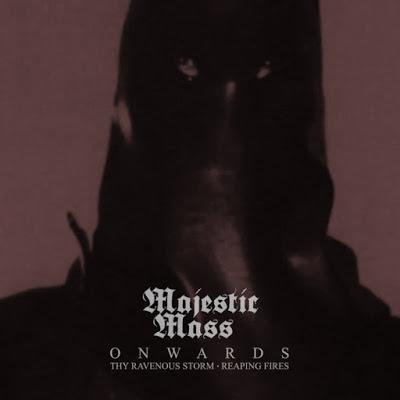 Band members - ????
Thy Ravenous Storms aggressive death metal madness that just pummels you into pieces. Reaping Fires depression Satan and death metal music.
16 and Grime - Doom Sessions Volume 3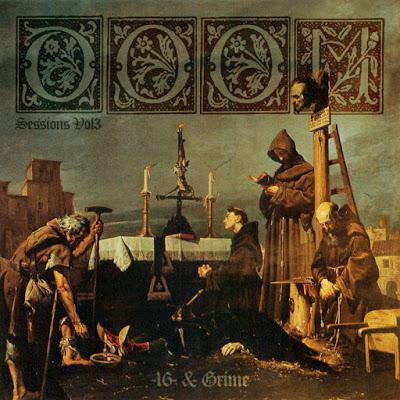 16- Bobby Ferry:-Vocals/ Guitar, Alex Shuster: Lead Guitar, Barney Firks- Bass, Dion Thurman: Drums
Tear it Down just drags you into dementia. Death On Repeat fast hard heavy death metal madness. Nachzehrer thundering riffs pounding rhythms and screaming vocals.
Grime- Marco-Vocals/Guitars, Paolo-Bass, Chris-Drums
Piece of Flesh slams into full force thrashing and shedding. Sick of Life the pits of hell open and death pours out.
Jakethehawk - Hinterlands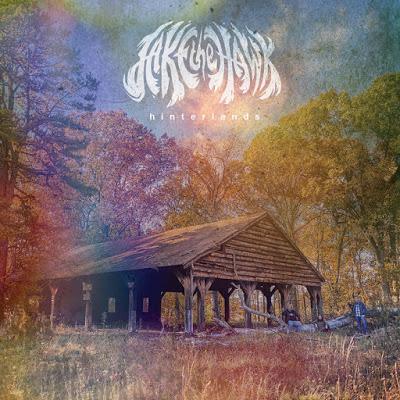 John Huxley - Vocals/Guitars/Keyboards, Jordan Lober - Drums, Justin Lober - Bass, Vocals, Josh Emery - Guitar, Vocals
Counting slow moody doom metal that just slithers all around you with excellent vocals. Ochre and Umber has a faster rhythm then slows down and pulls you into a backwoods swamp feel. Interzone Mantra slow doom metal that pulls you into dark dreams. Still Life strumming guitars great vocals just kick back and enjoy the emotional melodies. Uncanny Valley take one excellent melodic melancholic musical journey. June dark heavy doom metal.
-Xroadie