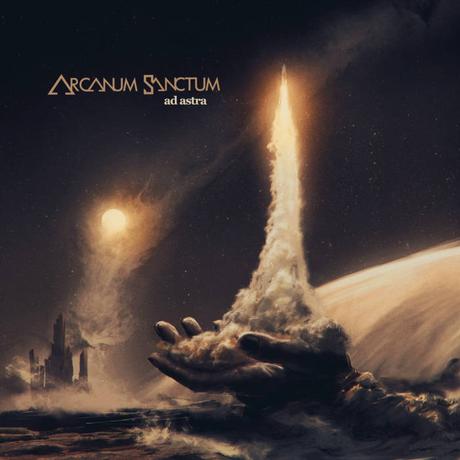 Arcanum Sanctum – Ad Astra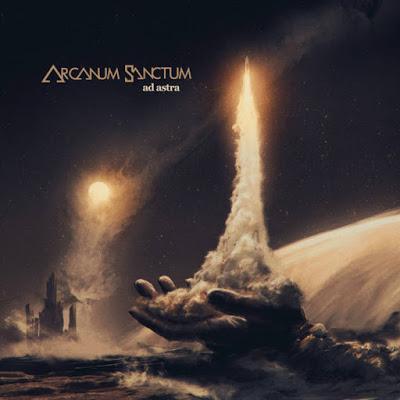 Ivan Beschastny – Vocals, Vadim Nalivaiko – Guitar, Roman Rysyev – Guitar, Kirill Kulinichev – Bass, Nikolay Kondratyev - Drums (Session)
Wanderers in Space melodies just envelop your dreams. The Quest the music build sin intensity as it flows along in your imagination. Pack Rat death meets prog in one interesting musical twist. Down to Earth stand sway fist pump and chant as the music takes you away. Ad Astra eerie melancholic tones just drag you into hell. A Perfect Place (to Hide) fast hard heavy fist pumping pit slamming music. Solaris crunchy riffs pounding rhythms just head bang till the last note rings out. Under the Alien Sky shredding prog death metal mayhem.
Pulse – Adjusting The Space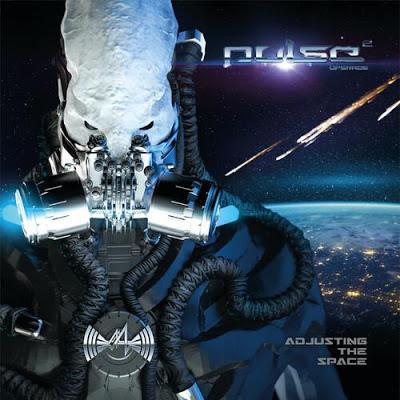 Nemesis - Vocals /Programming /Guitars, Dom – Guitar, Vidar – Bass, Pulsar - Drums
x 31 26 43 Ny 109 430 W one strange spoken words tune that just pulls you into the recesses of your imagination. We Wont Come In Peace pulsating steady beat crunchy riff gruff vocals musical mayhem. Supersonic Trance Sphere just get up dance groove and party the night away. New Electric Freak the light an sounds just flow all around you as the night flows. Sounds And Signals just let the music and sounds take you into your memories. Adjusting The Space just let the music take you into your dreams. Encounter close your eyes and dream. Star Light just dance and groove the day away. Black Knight prog metal industrial music that just pulls you in with catchy melodies and rhythms. Points of Nibiru keyboards pulsating beats pounding and rhythms surging. The Passage Entry lost in your dreams and memories. Major Tom clap chant sing and shout as you dance. Alien Angel (Zardonic Remix) just take one strange mind trip,
Matriarchs – Year Of The Rat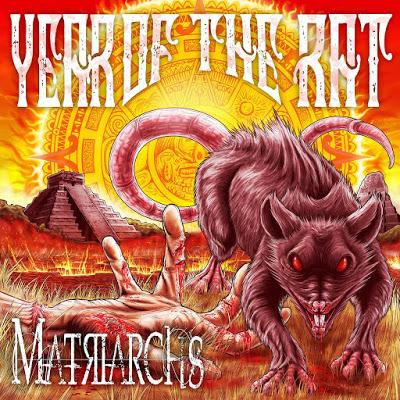 Carlos Pagan/Ben Levi/Jeremy Valentine- Guitar, Brandon Wolfe- Bass, Ben Levi- Drums, K Enagonio- Vocals, Guests Musicians – Frankie Palmeri/ Neal Roemer/Myke Terry/Chris Anguiano
Verisimiltude crunchy riffs thundering rhythms and gruff vocals. Cocaine Cowboys grins slams and pummels your very senses into nothingness. BombaClot hard heavy and rhthless. Bitch Wolf hit the pit slam sweat and thrash till you drop. Dogma crunchy riffs thundering bass pounding drums and vocals from the mouth of Satan. Hollow hell opens and demons spew forth devouring all. Roots slow grinding slithering evil music that just envelops you. Sleep shredding thrashing ripping tearing aggression. Eviscerate crunchy guitar thundering bass pounding drums and harsh vocals slam sweat and thrash till exhaustion. Feed just crushes your very spirit with dark emotions.
Haxon - Wrath Of An Era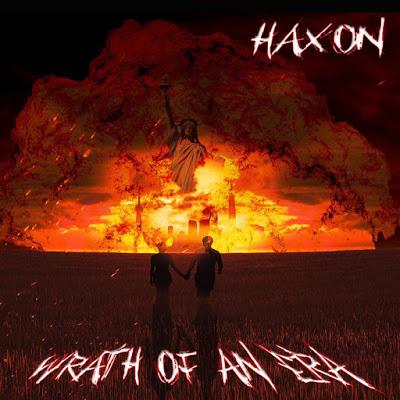 Tyler Cantrell- Guitar, Michael Dodaro – Drums, Dan Zahal – Bass, Corey Hornbaker – Vocals
Wrath Of An Era emotional guitar just envelops your very soul as the music builds The Periphery crunchy riffs pounding rhythms fast hard and heavy. Man, The State And War hit the pit slam sweat fist pump head bang and thrash. The Equilibrium Of Death melancholic tones envelop your senses as you dreams take off. Misplaced Optimism thrashing shredding moshing madness. Sands of Doom fist pump head bang and chant along. When The Phalanx Breaks old school thrash metal just enjoy. MDCCXCIII strange noises pull you into darkness. Mask Of The Other searing leads thundering drums pounding bass with gruff vocals. By Virtue just get ready to head bang with some scorching leads. 1300 just close your eyes and dream as you imagination take you away. Etched in Stone Part II powerful riffs and rhythms just envelop you.
Torment - The War They Feed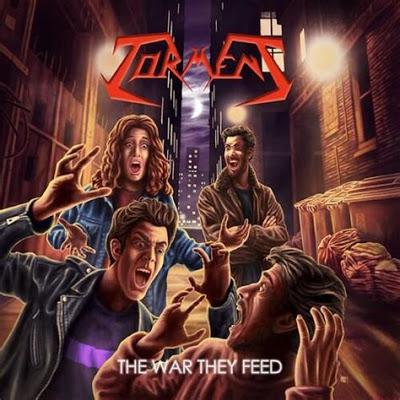 Fabri / Fede- Guitar, Umberto - Vocals, Tore- Bass, Thrasher –Drums
Power Abuse grinding crunchy riffs thundering bass pounding drums scorching leads and death style vocals. Nothing To Tell hit the pit slam sweat thrash and punch your fist till exhaustion. Paralysis just take a trip back in time when thrash ruled and everybody just loved it hard fast and heavy. The War They Feed faster than the speed of sound grab you and drags you along till you cant take I any more. The Tunnel crushing guitar shredding riffs pounding drums thundering bass with dark death vocals. Explode does what the title says grabs a hold and pounds you till you explode. Greed slam sweat thrash mosh and get aggressive. Alienation fist pump head bang foot stomp and just rock out. Survival crunchy riffs thundering bass thundering drums and harsh vocals.
-Xroadie