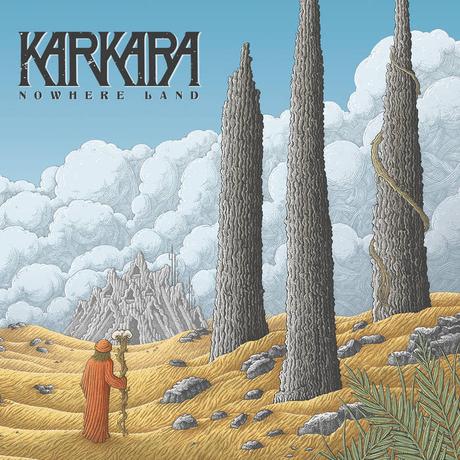 KARKARA- Nowhere Land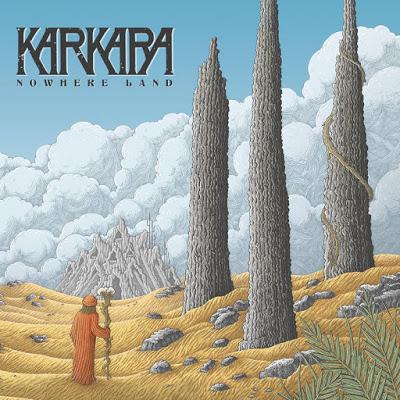 Karim Rihani - Guitar/Vocals/Didgeridoo, Hugo Olive – Bass, Maxime Marouani - Drums/Vocals
Deliverance take a psychedelic rockabilly mind trip thru space and time. Space Caravan just close your eyes and let your imagination take over as it pulls you into strange places. Falling Gods take a trip back to the psychedelic 60s and just trip away. People Of Nowhere Land the music slowly envelops your very senses. Setting Sun just one strange musical journey. Cards psychedelic music and interesting vocals that just takes you into your inner mind. Witch just an amazing musical journey thru your imagination with great musicianship.
Junior Bruce – Pray For Death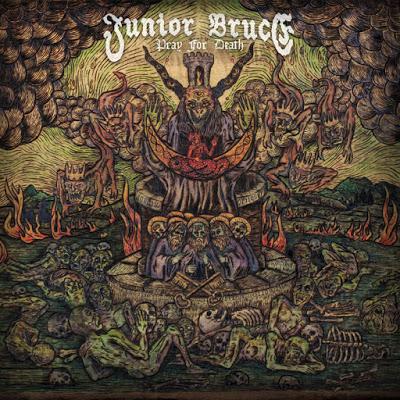 Scott Angelacos- Vocals, Tom Crowther- Bass, Jeff McAlear- Drums, Brett Walker- Guitar, Chris Hayden-Guitar
The Sleeper Awakens crunchy riffs thundering rhythms and dark demonic vocals. Terror Mounts (Wretched Thing) pulls you into the dark deep depth of hell. 7,000,000 Years (Ancient Astronaut) chugging riffs pounding rhythms with eerie tones and textures. The Basement hard heavy dark music that just envelops your senses. Anti-God hit the pit slam sweat and just mosh till you drop. One-Nine-Nine-Nine crunchy riffs searing leads with strange vocals. The Mirror hard fast heavy punk death metal music. Unspeakable Horror slugging it out music that just pummels you.
Ewigkeit - 23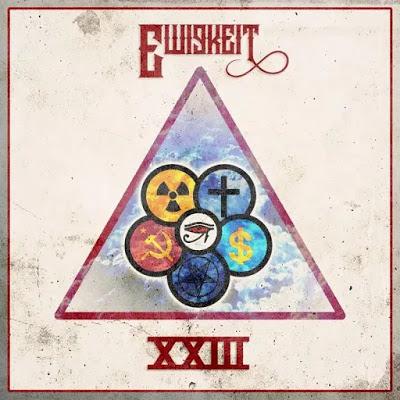 James Fogarty – Vocals/Guitar/Keys/Programming
Bring The Eschaton chugging riffs stoner rock vocals with pounding rhythms. God's Lightning just close your eyes and drift along with some psychedelic music. 23 fist pump head bang and just let the searing leads envelop your senses. Black Space Suits classic stoner rock that just pulls you into your deepest dreams. Gravity Train To Agartha slow moody melancholic stoner rock magic.
Brotthogg – The Die Is Cast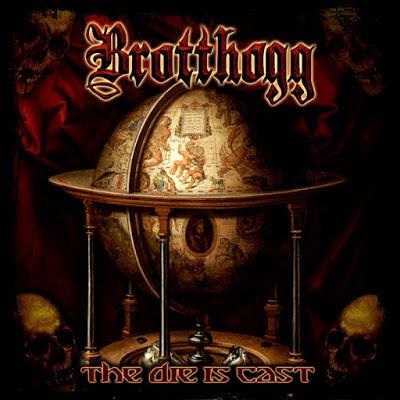 Kristian Larsen Moen - All Instruments, Jonas Moen – Vocals, Craig Furunes – Vocals, Stephen Carlson - All Guitar Solos
Nokturne the pits of hell open and demons spew forth devouring all. Behind The Gateways drags you into hell kicking and screaming. Liberation hard fast heavy shredding death metal music. Draugen slow eerie music that just envelops you as it eats your soul. Forlis just slams against you and rips you into small pieces. Resurrection hit the pit slam mosh and just get your aggression out. Lacta Alea Est pounds your body and imagination into dark dreams.
Spar Marta – St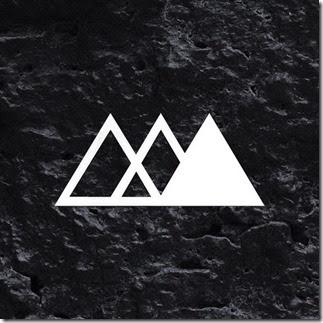 LeVa Aleksandro VIčIūte – Vocals, Luke Wilson – Guitar, Conor Taylor – Guitar, Ssam Liddle- Bass, Dan PurVey – Drums
Frey just close your eyes and let the emotional vocals just pull you in with some great music. Let It Go catchy riffs soaring vocals and steady rhythms with a funky feel. Run just close your eyes and let your dreams pull you in. Syand sway drift and just float with the melodies. Take Control crunchy guitars pounding drums thumping bass and amazing vocals. The Postman has a very bluesy riff with vocals that sends shivers down your spine.
-Xroadie