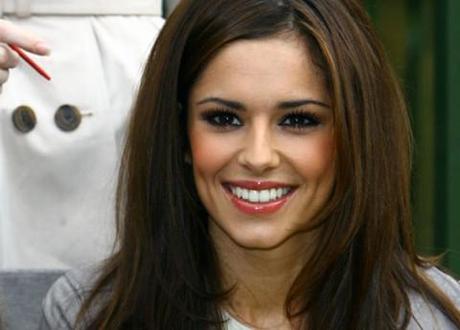 Cheryl Cole left The X Factor; was it a lucky escape? Photo credit: News Overseas
The new series of The X Factor has lost two million viewers. Predictably, Simon Cowell is apparently rather cross. But can the show be saved?
More bad news. It also emerged that The X Factor lost out in the ratings to the BBC's Strictly Come Dancing when the two programmes overlapped on Saturday night. This means that watching The X Factor is a less popular pastime than gazing slack-jawed at the screen while Sven-Göran Eriksson's ex-girlfriend is dragged around a dancefloor in a sparkly dress.
Current X Factor judges: Louis Walsh, Kelly Rowland, Tulisa Contostavlos and Gary Barlow.
Blame it on the judges? Writing for The Telegraph, Judith Woods suggested that the new judging panel lacks chemistry. Popular judges Cheryl Cole, Dannii Minogue and, yes, Cowell all left the show after the last series. What's more, Woods also argued that Gary Barlow is not an adequate replacement for Simon Cowell: "[Barlow] tries hard to fill Simon Cowell's high-waisted trousers with a bit of grumbling and the odd attempt at a fixed death-stare, but simply doesn't possess the crucial Pantomime Baddie gene," she said.
Blame it on the adverts? In The Guardian, Stuart Heritage pointed to the show's format, which he described as "six hours of shrieking and booing and caterwauling and dizzying light shows and advert after advert after advert".
Blame it on the boogie? The Daily Mail's Paul Connolly blamed the current crop of X Factor hopefuls: "Who'd've thought that this time last year we'd be missing Jedward and Wagner? That's about as damning an indictment as there can be," he wrote. Stuart Heritage was similarly unimpressed, calling the acts "drippy, charisma-free warblers".