Recently I was introduced to a remarkable online literary magazine which sets itself apart from the common e-zine type publications that populate the Internet. The Write Place At the Write Time is described as "an artistic venue with a warm, supportive community environment in which to explore literature and fine art." They are "dedicated to artistic expression, learning and living the written word." I went to visit and was impressed.
The magazine is published quarterly and includes previously unpublished writers as well as prolific well-established writers who contribute to national publications including Newsweek and The New York Times.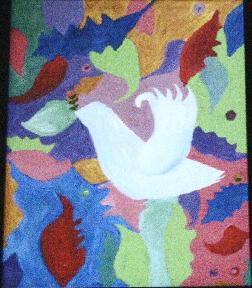 Editor-in-Chief and founder, Nicole M. Bouchard, is at the helm of this outstanding magazine. She is a member of the National League of American Pen Women. Her writing experience includes both journalism and fiction, explaining her love of both interviewing and creative storytelling. The other stellar half of this team is Assistant Editor, Denise Bouchard, who brings her sensitive insights, talents and own distinctive interviewing style to the table.
I'm pleased to welcome Nicole to Writers in Business. Nicole, can you tell us when The Write Place At the Write Time was launched and what your vision is for the publication?
Our magazine debuted in July of 2008. I remember that it was on the 3rd, just shy of the July 4th weekend and it seemed auspicious to me to be so near Independence Day; the magazine was, is, about freely expressing art and language- the freedom writers and artists live by to speak from the heart and soul.
Our vision was to create a safe haven of encouragement and warmth for creative expression. Our vision has evolved as we have; now we maintain those founding principles as well as add to them through the inspiring experiences we have with our writers and artists. We keep a personal touch to all aspects of the publication- everything from design to forming lasting friendships with contributors. We aim to inspire, educate and entertain on a profound level. Yet the aim goes far beyond that in our goal of carving out a very human visage (face) on the publishing industry.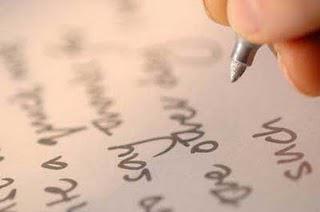 What can we find in your magazine?
There are the staples of the magazine- fiction, poetry, "Our Stories" non-fiction, the Writers' Craft Box, interviews with best-selling authors and literary professionals in different aspects of the field, Exploration of Theme, Book Reviews, Archives of past issues, the Writers' Contest as well as fine artwork from various artists. In one issue you might find yourself in an intimate conversation with New York Times best-seller, Frances Mayes at a table in Tuscany. In another you'll feel as though you're walking through centuries old English castles with Michael Hirst, writer and producer of the Golden Globe-nominated series, The Tudors.
We love to do something different, extraordinary for the readership in each issue. We try to ask the less common questions in interviews so that what someone reads here, they probably haven't read many times elsewhere; in this respect, we also want to portray our deep appreciation of the interview subjects by trying to cover new territory or give them space to present a different view on a subject.
"I think the questions were great and the piece looks wonderful. Thanks for thinking of me. All best wishes"~ Alice Hoffman, best-selling author of Here on Earth (an Oprah's Book Club Selection), Practical Magic (made into the feature film), The Ice Queen, Blackbird House, and The Red Garden [Autumn 2008 Interview]
"Thanks for the lively and insightful interview! The questions were delightful and fun to answer, and your web site a perfect dream for a writer"~ Carolyn See, author of Making a Literary Life, novelist, winner of the Robert Kirsch Body of Work Award, UCLA professor and Book Editor for the Washington Post [Winter 2008 Interview]

A section that was initially an experiment and has become a staple is the "Our Stories" non-fiction. Done in very personalized memoir style, we are always swept away with how the writers open themselves in these pieces that have readers laughing, crying, relating... It is the human experience bared to the bone on the page and it might only be the length of a few paragraphs. This section was the brain-child of my Assistant editor and we've both watched it grow with pride, even so much so as to include graphic artwork from an incredible artist, NEWA, who has since passed away yet immortalizes his vivacious spirit through his work.
Nearly every single detail you find in the magazine, from major interview layouts to the colors of the tiny digital outlines around the photos, has been painstakingly pondered.
What is a Writers' Craft Box?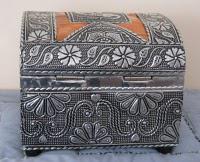 The Writers' Craft Box is a section of our magazine dedicated to giving writers hints, tools, essays and advice. We say on our home page, "Think of it as an arts and crafts box full of colors and inspiration... or an old toy chest discovered in the attic on a rainy day." There is a great deal of 'writer-ly' passion behind the essays put into it. It's often a guiding whisper of wisdom to say, 'I've been there. Here's a lantern and let's walk the rest of the way together.'
I understand you are offering something new this year, Professional Services. Can you tell us more about it?
We've introduced a new writer services page via the site that is separate and apart from the magazine(the magazine is, and we plan it to remain, free to the public) yet still has our same brand of personalized attention and detailed feedback. We'd had e-mails from writers asking us to look at their full-length manuscripts, colleagues interested to know if we'd consider doing the same.
As such we came up with the following at very reasonable rates for anyone in search of said services: Novel Navigators (developmental, substantive manuscript editing), Flashlight Evaluations (manuscript evaluations that sum up overall impressions and offer suggestions in a concise, written report) and Kindling the Spark 101 (where we offered our very first online writing course entitled, Power, Passion and Prose, meant to for beginning or practiced writers wishing to get past inner censors and blocks). We'd likely offer another course in the summer or autumn. The insights gleaned from the prepared exercises and the great work produced by the students made for an all-around wonderful experience.
Additionally, our newsletter subscription gives in-depth industry info, tools, tips, up-to-date articles and insights, also paired with one on one consultations.
What should writers do if they are interested in contributing to your magazine?
We warmly extend the invitation and love to see new talent! Our writers come from across the globe and have amazingly varied backgrounds. We recommend that writers visit our site for submission guidelines before submitting; this saves everyone time. In short, aim to move your audience.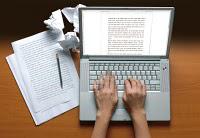 We do generally give a good deal of feedback on submissions. It's astonishing and remarkably humbling, but we often get thank-you notes from authors whose work we've felt for one reason or another we had to reject. We look at each submission as something precious to the heart of its' sender; if we feel it needs another home (publication catering to its subject) or a true paring down to the foundations to find its strength, we'll respect the work enough to say so, knowing that writing is indeed subjective. We give our feedback with a dose of humility, understanding that another editor may feel differently and the writer, in the end, has to know their voice well enough to make the final decision of either beginning again, editing with/without the suggestions given or submitting elsewhere as is.
The editing process of an accepted piece looks at the story from many different angles to see if it fits into a working equation and has lasting power to leave the reader with a lingering impression. The story goes through a 'work out' between ourselves and the writer and is then released in its fittest form which should always maintain the writer's 'authentic voice'.
Our web site is The Write Place at the Write Time and we are on Facebook offering insights, quotes, tools and updates. Our publication is listed on the Poets & Writers site (www.pw.org) under literary magazines, in Newpages.com, Every Writers Resource (EWR), Agentquery.com and P&E.;
One of our contributors set up a Wikipedia page for us. We were featured in the Sabotage Review as well as Book Readers Heaven as a featured website, a review and interview. For additional information you can contact Nicole M. Bouchard,Editor-in-Chief