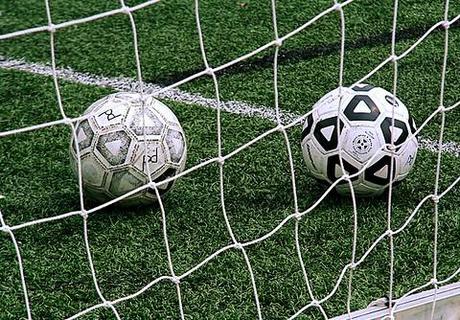 Soccer balls in a goal. Photo credit: Stevendepolo http://flic.kr/p/6Hc3VN
The 2012 European Championships were lit up by a series of ice-cool panenka-style 'falling leaf' penalties. Stylish Italian quarterback Andrea Pirlo set the trend. Spanish defender (yes, defender) Sergio Ramos even stroked home a panenka. However, the summer's feast of technically impressive pens has been replaced by some absolute howlers of late, none worse than Jonathan Soriano's pig's ear of a effort.
With his side Red Bull Salzburg 2-0 down against Rapid Vienna, Barcelona-born Jonathan Soriano produced probably the worst executed penalty of all time. Never before has a player blasted the ball over the bar in quite such spectacular fashion. His side went on to lose and Soriano became an overnight internet sensation.
Here's the original panenka from, er, Czechoslovakia's Panenka:

More on football
Joey Barton: Beyond redemption?
Balotelli: The ultimate maverick
Gary Speed's death an accident?