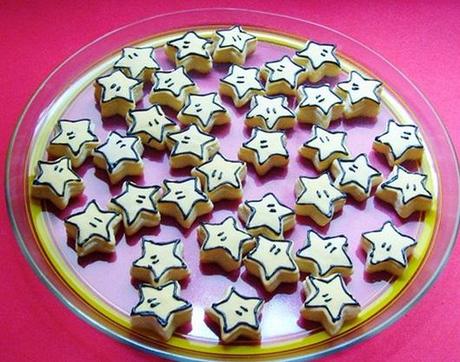 The World's Top 10 Super Mario Party Food Ideas
Both me and my little boy as massive fans of the Italian plumber in red (and often his brother as well.) so it comes as no surprise to me that my little one is looking forward to having some Super Mario Themed party foods at his birthday party. But what to have, what to make?!? Well I thought I would make this post while trying to find out.
The World's Top 10 Super Mario Party Food Ideas
..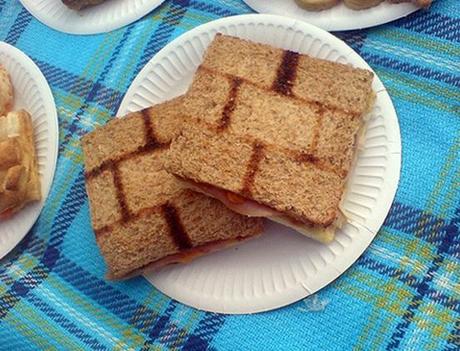 Super Mario Brick Blocks: Toasted Ham and Cheese Sandwiches
10 – Toasted Ham and Cheese Sandwiches
There are lots of ideas in this Super Mario picnic blog post, but out of all of them I felt that this was the very best of them. As simple as slightly toasted bread with a filling of whatever you want! But then again you might not even have to toast them as you could get the same effect by using lines of Marmite.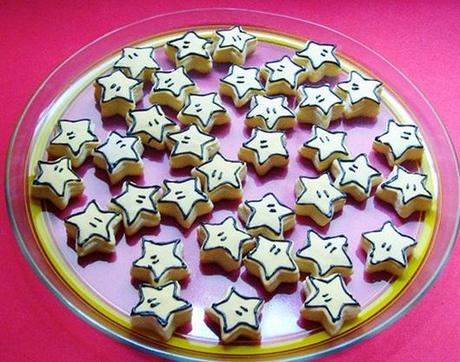 Super Mario Stars: Cookie Stars
9 – Cookies
You don't have to be a genius to work out how to make these cool Super Mario Star shaped cookies, which is a good job because there is once again no recipe or making guide. But that just means you can make them anyhow you like!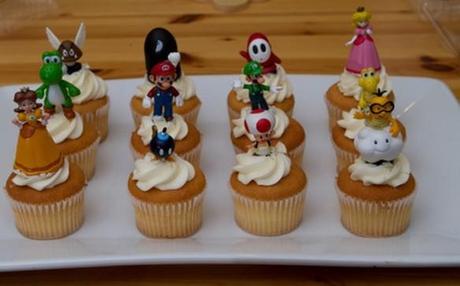 Super Mario Characters: All Star Cupcakes
8 – Cupcakes
These are nothing more than simple cupcakes with a Super Mario figurine character from the sets (Available Here) that way you can make whatever cupcakes you like (which is handy because there is once again no making guide) and simply place one of the character figurines on top! Then all the kids at the party get to take one home.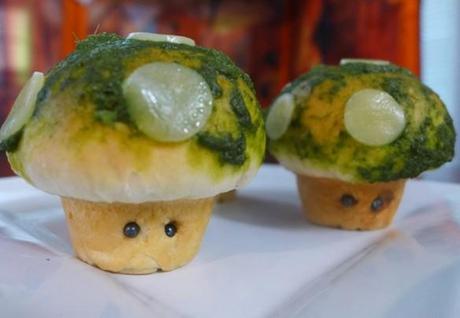 Super Mario: 1up Pizza Rolls
7 – Pizza Rolls
They might not looks as cute and colourful as the things you see in the video games, but they do sound rather tasty none the less. And the good news is that for the first time in this post there is a full step-by-step making guide and recipe available in the image link.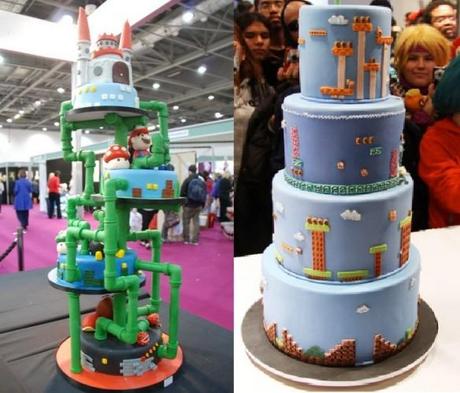 Super Mario: Birthday Cake Art
6 – Birthday Cakes
Lets face it. When it comes to making that amazing Super Mario themed birthday cake we have an awful lot to live up to. I thought I would pick out 2 of the most amazing cakes I have ever seen just to show you what a good one looks like. Not recipe or making guide because this is cake art, and these 2 are made by the worlds very best.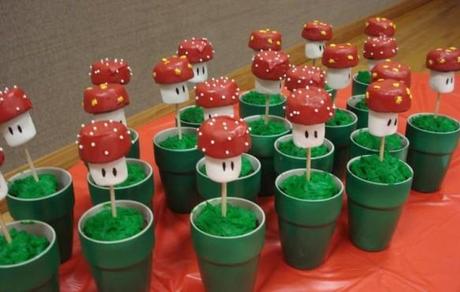 Super Mario: Power-up Mushroom Pops in Pipes
5 – Power Pops
While to technically true to the video game I did still really like these snack pops. With a full making guide to show you not only how to make the edible part, but also make the plant pot as well. Simple, but a good idea none the less. Making guide in the image link.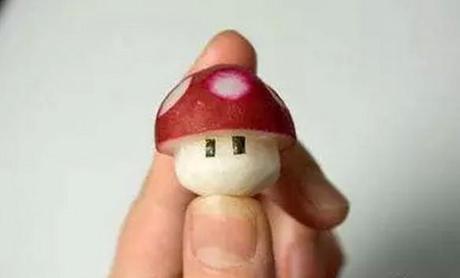 Super Mario: Power-up Mushroom Radishes
4 – Mushroom Radishes
This is probably the most healthiest option available here. With a simple bit of food art that just about any of us could do (even me) you could offer up some Super Mario Salad!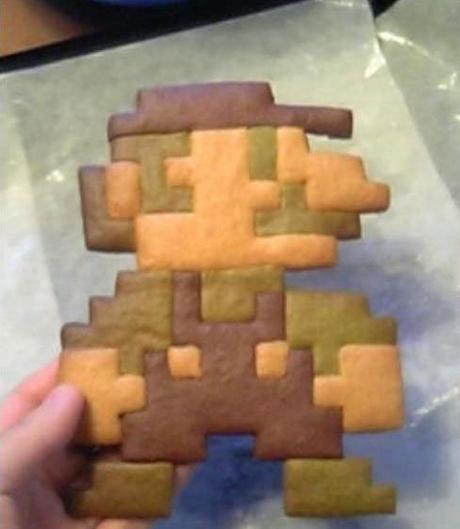 Super Mario: Cookie
3 – Super Cookieo
If you think you can make this amazing Super Mario 8-bit cookie then you are a much better person than me. No making guide again, but it is one amazing cookie that I just had to share with everyone, and as far as Super Mario food art goes, it is one of the best.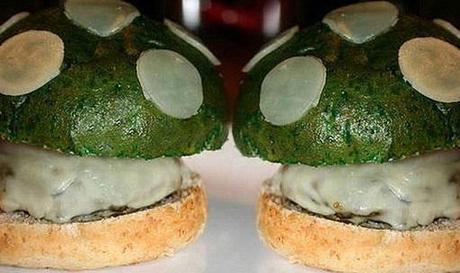 Super Mario: 1up Burgers
2 – 1 Cheese Berger up!
Not only do these 1up burgers look amazing, (and I am sure they taste much the same) but they also are easy to make thanks to the step-by-step image driven guide that can be found by clicking on the image. Might have to try this one myself!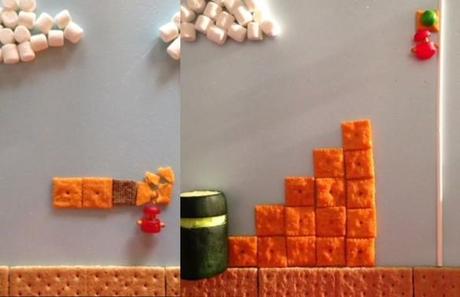 Super Mario Level 1 Made from Food
1 –  The Edible Levels
This might not look like much to you, but this is just 2 frames taken from a video that is the entire first lever of Super Mario, but made with food! We have food artist Hunter Harrison to thank for this rather amazing idea. No making guide, but it would be fun to try!

GET MORE TOP 10 FUN IN THE DAILY EMAIL ROUNDUP
*
indicates required Email Address
*
Powered by MailChimp