Have you ever been followed by a police car and instantly felt guilt even if you haven't done anything? Well I do, but maybe that is just me. So today I though we would look at some rather unusual police and law enforcement vehicles that are more likely to make me laugh than feel guilty. They might all be real, but it would be hard to take some of them seriously…
The World's Top 10 Most Unusual Police Vehicles
..
10 – Hot Rod
Not much use for catching any crooks, but for sheer looks and speed it is enough to stop any criminal by showing them in flames!  Of course these are just for show, but they are still run in these events by real police men and women, making them just as real as the normal police cars.
9 – Z Cars
While I am sure he wish his name was forever forgotten relating to this, the man in the home-made police car is PC Keith Waller, and it was made so he could visit all the little villages and towns around his local place of work without any impact on the environment. But I am sure the damage on his street creed has been damaged beyond repair.
8 –  CMC Tiffany
This very vintage looking CMC Tiffany style police car is still in use today, but is mostly used to take to shows and schools for talks about local low enforcement. But at 1.2 tons in weight it is not going to be out chasing any bad guys any time soon.
7 – Snow Trax Land Cruiser
When you live in places that have some snow almost every year it is important to have a police force that can respond  in all weathers, that is where these amazing snow trax come into it, they can be applied to almost any car including this Land Cruiser police car.
6 – Cadillac XLR-v
When you are a citizen of the super posh Bloomfield Hills, Michigan you want a police force with a very rapid response system in place. So this Cadillac XLR-v squad car is what they use, and there is not just one of them, there is in fact 10 of them!
5 – Lamborghini Gallardo
Seen at police display shows up and down the UK is this Lamborghini Gallardo, turned police car via a few lights and a pint job. But strangely this one has actually been used to catch real criminals, while on the way to yet another police display show.
4 – Limousine
These are in fact available for hire, and seen all over the world. The good thing about these is that they are often run and indeed driven by real retires police officers, making it a luxury and very safe trip to a party of event.
3 – Lotus Esprit S4
Not only does this Lotus sports style police car look great, but it was also a very real car used by police right here in UK! Sure it was mostly a press stunt, but it was a working police car for a while.
2 – John Deere Tractor
It might seem kind of silly to have a police farming style tractor, but all over the world these are very real enforcement vehicles! It can handly floods, mud slides and chase suspects where only the most crazy criminals tend to go. Slow it might be, but almost unstoppable.
1 – Caparo T1 RRV
It does zero to 100 MPH in just under FIVE seconds, but this car is part of a race track-side law enforcement team.  Not much room for a suspect in the back, but it would catch anyone and indeed anything.
Sign-up for the daily top 10 round-up
*
. Enter Email Address
*
View previous campaigns.
Powered by MailChimp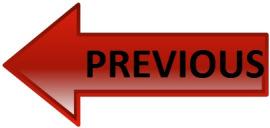 Click to View Previous Post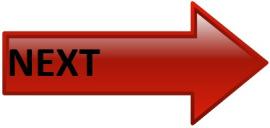 Click to View Next Post
.