Once again it is time to bring you something made from the worlds best-selling chocolate bars. (Don't worry, only 3 more posts after this one.) Today we are taking a look at recipe ideas for the Milky Way Bar, while the chocolate bar itself is often described as "light and fluffy", some of these recipes could not be any further from that truth…
The World's Top 10 Best Milky Way Bar Recipes
..
10 – Tart
This recipe doesn't actually require you to have any milky way bars, it is just the same style they are made. But I think it might taste a bit better if you chucked some in for good measure. Making guide and recipe in the image link.
9 – Brownie Cups
This is one of those rare recipes that come with a making guide that made me almost as hungry as the finished product! There is so much goodness in these brownie cups you would gain weight just looking through the step by step making guide in the image link.
8 – Sauce
Made slightly warm so that it can be dribbled over ice cream it is making me dribble just thinking about eating it! So if you fancy some midnight decadent dessert this could be the one for you. Full recipe and making guide in the image link.
7 – Hot Chocolate
When it comes to hot chocolate I am a big fan just so long as it is a good one, and this one using real milky way chocolate bars looks like one of the bets I have ever seen. Full heart warming recipe and making guide in the image link.
6 – Pistachio Cream Bars
Made with either Mars of milky way bars is this rather unusual recipe. Sure it sounds rather complicated, but thanks to the making guide it is fairly easy to follow along and make our own. So if you fancy giving it a go get clicking on that image!
5 – Race Cars
It doesn't matter how old you are, as people of all ages would enjoy snacking on these. with a teddy bear racer and a milky way bar car they are simple but yet deadly more-ish.  Not that you should really need it, but a full making guide is available in the image link.
4 – Lava Cakes
Nice and easy to make and looking delicious, these "Molten Lava" cakes look amazing and would be even better with a blob of ice cream next to them. Full lava inspired recipe in the image link.
3 – Cookies
When ever I make my own cookies they end up tasting dry and crispy, never the quality "dough" style everyone else seems to be able to make. But it doesn't stop me trying and this cookie recipe is well worth a try. Full recipe and making guide in the image link.
2 – Cheesecake Bars
It doesn't matter what it is made from, the words "Cheesecake Bars" sounds tasty on its own! But throw some chocolate milky bars into the mix and you end up with something rather amazing sounding indeed. Full recipe and making guide in the link.
1 – Cupcakes
There was probably a million and one cupcake recipes made with milky way bars, but this one was so different, so unusual that is just had to be my number 1. With moist apples and sticky caramel this is a recipe that is sure to amazing people of all ages. Full recipe and making guide for us all to try to follow can be found by clicking on the image.
Sign-up for the daily top 10 round-up
*
. Enter Email Address
*
View previous campaigns.
Powered by MailChimp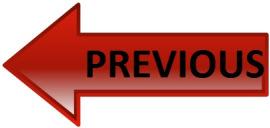 Click to View Previous Post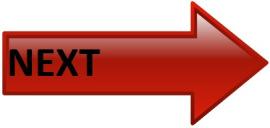 Click to View Next Post
.