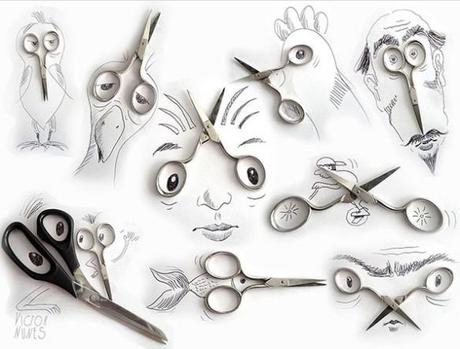 The World's Top 10 Best Creative Images From Everyday Objects
I have always envied artists. They just seem to be able to look at something like a brick wall or blank canvas and imagine something beautiful! The artist behind today's post to takes that wonderful creativity and imagines amazing things from every-day objects! His name is Victor Nunes and his creativity knows no bounds….  
The World's Top 10 Best Creative Images From Everyday Objects
BONUS CONTENT: Top 10 Silly Jokes About Art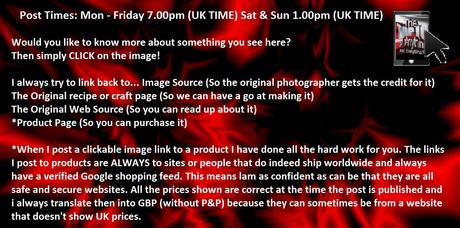 10 – "I am so shy, whenever I see a bird I always end up looking nuts!"
Q – Why did the artist cross the road?
A – To see from the other side.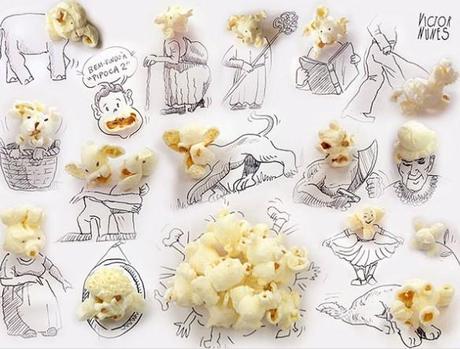 Popcorn Turned into Characters
9 – Welcome to the world of Cornopia!
Q – What do you get if you cross a painter with a boxer?
A – Muhammad Dali!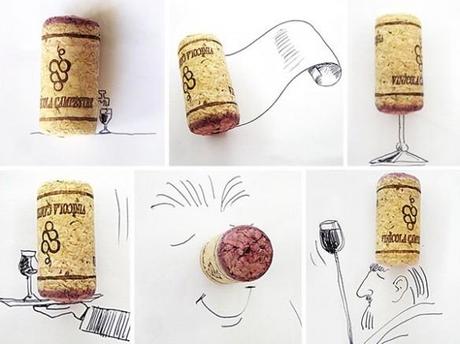 Corks Turned into Characters
8 – Corking Good Fun!
Q – How do Japanese artists bid farewell?
A – Cyan-nara!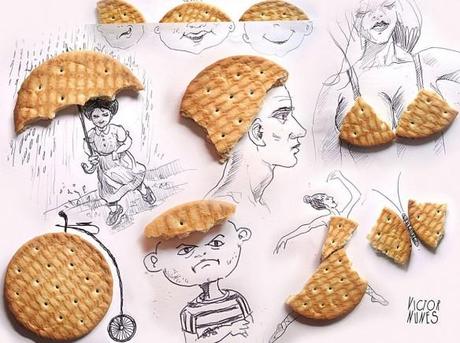 Biscuits Turned into Characters
7 – Tasty and Talent all on one amazing picture!
Q – What did the artist draw before he went to bed?
A – The curtains!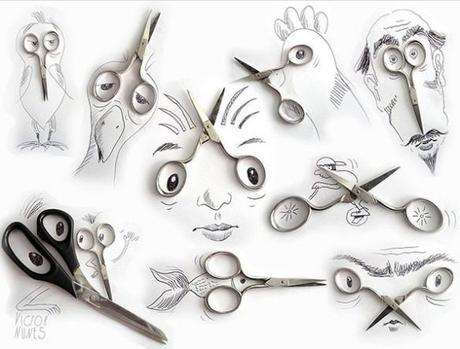 Scissors Turned into Characters
6 – The artist really is a cut above the rest.
Q – What did the artist say to the dentist?
A – Matisse hurt!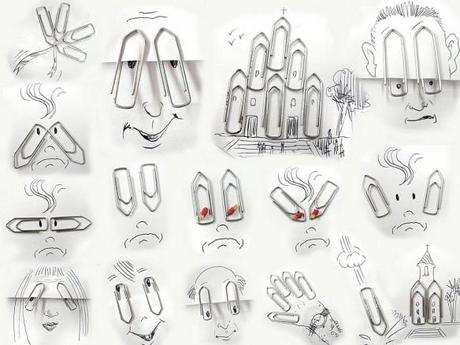 Paper Clips Turned into Characters
5 – I might have to make some of these myself in the office downtime!
Q – What did the artist say when he finally finished his Bas carving?
A – What a relief!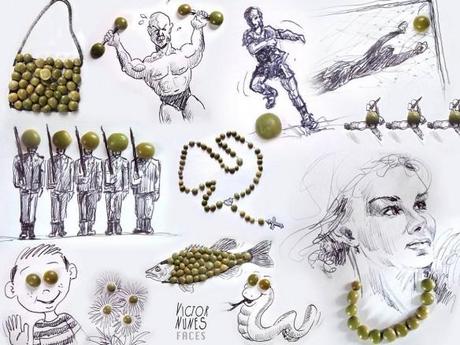 Peas Turned into Characters
4 – I need to show my little boy this, because vegetables have never looked so much fun!
Q – Which barnyard animals are famous painters?
A – Vincent van Goat and Pablo Pigcaso!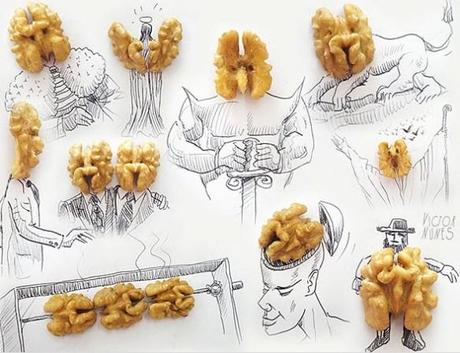 Walnuts Turned into Characters
3 – "Is it just me, or does some of these seem kind of nuts?!?"
Q – Why was the artist afraid he might go to jail?
A – Because he'd been framed!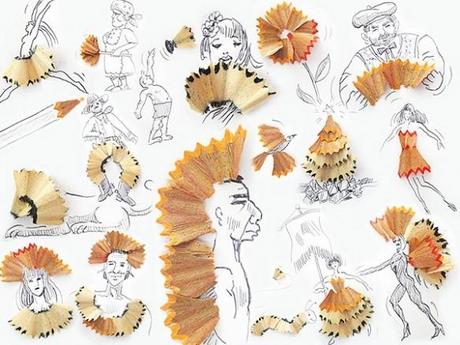 Pencil Shavings Turned into Characters
2 – The more he seems to sharpen his pencil to create one, the more he had to create!
Q – Why was the make-up artist so bad at putting make-up on?
A – Because they make up that they were an artist so women will sleep with them!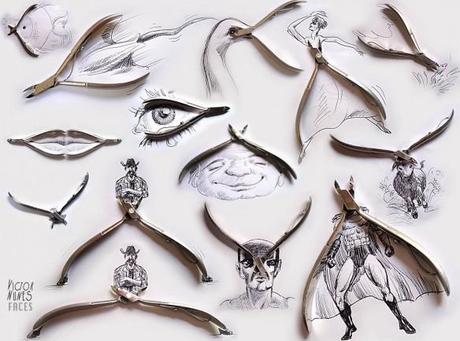 Clippers Turned into Characters
1 –  Clipper Creations
Q – How many artists does it take to change a light bulb?
A – Ten. One to change it, and nine to reassure him about how good it looks.