One Central Park recently opened in Sydney, officially becoming the world's tallest vertical garden in the process.
The 166 meter tall, state-of-the-art tower is draped in living plants, including around 250 species of native Australian flowers. On top of the building there is also a dazzling, 6,500-square-meter park.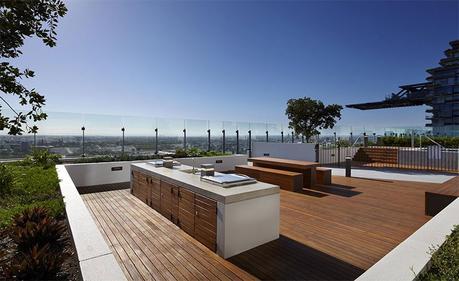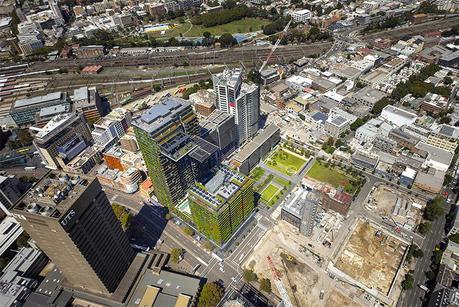 Sustainability plays a key role not just in the tower, but also in the neighbouring structures that make up the Central Park complex. This includes the low-energy Central Thermal Plant that provides electricity, heating and cooling to the entire building.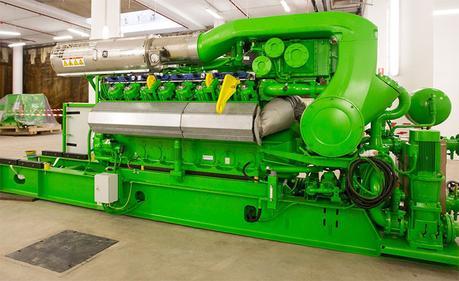 A two-megawatt tri-generation energy plant uses natural gas to produce low-carbon energy.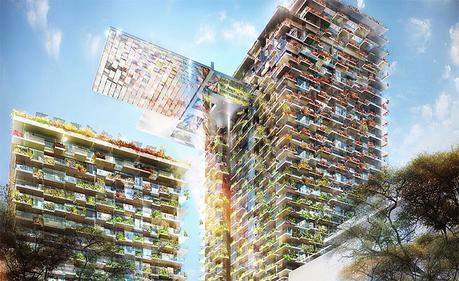 The 'hovering' cantilever structure at the top of the tower contains luxury penthouses. Underneath there is a system of mirrors that provides extra sunlight to the gardens below. At night, the mirrors double as an LED art display.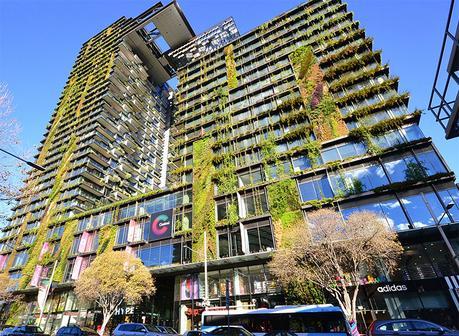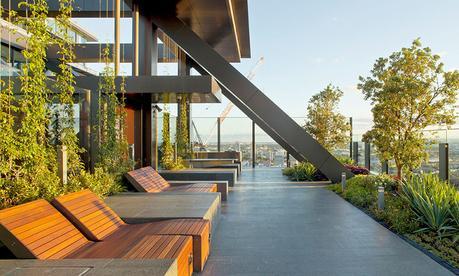 One Central Park is the brainchild of French architect Jean Nouvel and botanist Patrick Blanc.