Inspired by the powerful true story of Margot Wölk, this is a heartbreaking and gripping historical novel for fans of The Tattooist of Auschwitz and The Beekeeper of Aleppo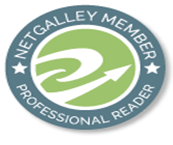 East Prussia, 1943. Hitler hides away in the Wolfsshanze - his hidden headquarters. The tide is turning in the war and his enemies circle ever closer.
Ten women are chosen.
Ten women to taste his food and protect him from poison.
Twenty-six-year-old Rosa has lost everything to this war. Her parents are dead. Her husband is fighting on the front line. Alone and scared, she faces the SS with nothing but the knowledge every bite might be her last.
Caught on the wrong side of history, how far is Rosa willing to go to survive?
***
[WE ENTERED ONE AT A TIME]
***
(HarperCollins, 1 August 2019, 352 pages, ebook, ARC from @ HarperCollinsUK via #NetGalley and voluntarily reviewed)
***
***
I had high hopes for this book and it sounded a treat, an emotional rollercoaster if you like. Unfortunately, things didn't quite pan out. The promising and intriguing blurb doesn't quite translate onto the page. The first and major issue is the pace of the book. The book is very slow paced, almost torturous at times and I really struggle to wade through it. This was caused by the fact it took about 150 pages to emotionally connect with Rosa. This is not great considering the book is only 352 pages long. I expected to connect much sooner. This is a massive chunk to wade through before I feel connected to the main character. Not great. The book discusses the experiences of fictional characters based on real people during the Third Reich but never really connects to the horror or darkness of the events. I always felt like the author held us at arm's length. This created distance and affected my enjoyment of the book. I also had issues with the third section of the book which seemed to be written by different person. Rosa's choice in the end of cowardly and I felt the ending was a cop-out. This book had massive potential which never comes about because the author chose to play it safe.