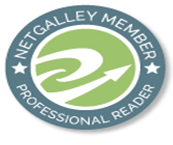 After a whirlwind romance, a young woman returns to the opulent, secluded mansion of her new fiancé Max Winter - a wealthy senator and recent widower - and a life of luxury she's never known. But all is not as it appears at the Asherley estate. The house is steeped in the memory of Max's beautiful first wife Rebekah, who haunts the young woman's imagination and feeds her uncertainties, while his very alive teenage daughter Dani makes her life a living hell.
As the soon-to-be second Mrs. Winter grows more in love with Max, and more afraid of Dani, she is drawn deeper into the family's dark secrets - the kind of secrets that could kill her, too.
***
[Last night Rebekah tried to murder me again]
***
(Harvill Secker, 15 November 2018, ebook, 336 pages, ARC from publisher via NetGalley and voluntarily reviewed)
***
***
I've read the original Rebecca by Daphne DuMaurier and loved it so I was really looking forward to reading an updated take on the story. I was not disappointed. The opening sentence, Last night Rebekah tried to murder me again, hooked me from the get-go. I loved the way the story gradually develops as the unnamed narrator struggles to settle into her life as the new Mrs Winters. She's got her work cut out for her. Rebekah's presence is everywhere, suffocating her. The staff at her new grand home talk about Rebekah all the time. Her new step daughter Dani goes out of her way to make her life uncomfortable. The book really comes to life when the new Mrs Winters moves into Asherley. The book took be by surprise many times when the truth finally comes out. The Winters is a great read. Oh, and you don't need to have read DuMaurier's book or even heard of it to enjoy this one.