The darker the lie, the deeper the secret . . .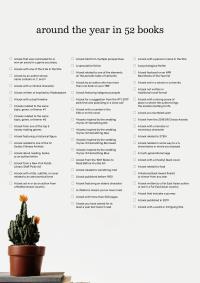 In this house there are many secrets...
It is 1965 and young Alexandra Crewe obediently marries the man her father has selected for her. But very soon both she and her husband Laurence realize that their marriage is a disaster. When real love finds Alexandra, plucking her out of her unhappy existence, she is powerless to resist. Her home becomes Fort Stirling, a beautiful Dorset castle, but Alexandra fears that there will be a price to pay for this wonderful new life. When tragedy strikes, it seems that her punishment has come, and there is only one way she can atone for her sins . . .
In the present day, Delilah Young is the second wife of John Stirling and the new chatelaine of Fort Stirling. The house seems to be a sad one and Delilah hopes to fill it with life and happiness. But when she attempts to heal the heartbreak in John's life, it seems that the forces of the past might be too strong for her. Why does John have such a hatred for the old folly on the hill, and what happened to his mother when she vanished from his life? As Delilah searches for the truth, she realizes that perhaps some secrets are better left buried.
***
[Alexandra called out: 'John! John! Come back here!']
***
(Pan Books, 2 January 2014, first published 5 December 2013, paperback, 515 pages, Around the Year in 52 Books 2019, a book by an author whose name contains A, T & Y, bought from @AmazonUK)
***
***
I bought this a few years ago and wish I'd read it before now because it's a corker. The first chunk of the novel weaves back and forth between present times with Delilah's story and 1965 with the story of Alexandra. I love books that use time shifts to tell two different stories which gradually overlap. Alexandra's story is heart-breaking and shocking at times as her world falls apart. My heart goes out to Delilah trying to understand why John is so unhappy and who starts digging into the past unleashing old pain. I was engrossed with every page.