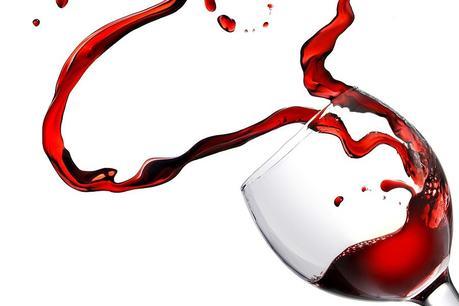 Launching this week is The Wine Gallery, a new online wine startup, which is promising to take the complexity and confusion out of choosing wine, for casual drinker. We recently caught up with Tom and Banjo the guys behind The Wine Gallery and got a chance to find out how they are planning to shake up the wine industry and what makes them tick!
Why have you started The Wine Gallery? What problem are you solving with the business?
Banjo: I work in the wine industry, and it still confuses me sometimes...the sheer volume of jargon that is thrown around on a daily basis makes it near impenetrable for a layperson to get their head around some of the concepts. We wanted to remove that element completely and provide a selection of wines that were exceptionally priced, and then go a step further and match them to various situations.
Tom: I was sick of having bad experiences in bottle-shops. There are normally hundreds if not thousands of wines to choose from at so many different prices. And the shop assistants are often either kids who don't know any more than you, or wine experts who make you feel stupid for asking simple questions.... like what does 'dry' wine even mean, wine is wet right?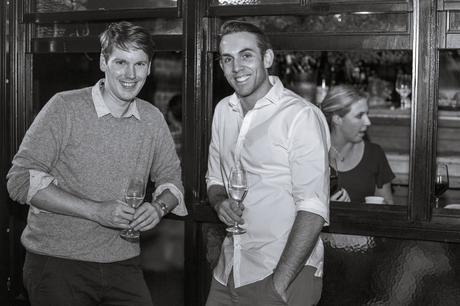 We saw a gap in the market for the casual wine drinker, who enjoys drinking wine, but is too overwhelmed, confused, or sometimes intimidated to step outside their comfort zone.
Firstly, there's way too much variety. Where should you start? Secondly, there isn't enough focus on consumer guidance. What's the point in getting a good discount, if you end up being the completely wrong wine for your food or situation? And last but not least, pricing is so confusing. People will pick a wine based on price and then convince themselves of the quality. It's kind of back to front.
So we are addressing all these issues, by offering a limited number of great quality wines at the one price point and then helping you choose the right bottle, based on your food, mood, tastes or the weather!
Why have you only picked 20 wines?
Tom: A big problem we see in the wine industry is too much choice leading to decision paralysis. You know that feeling when you walk into a bottle-shop, look at the hundreds (sometimes thousands) of bottles and then think 'stuff it', I'll just grab some beer.
...So only stocking 20 different wines is trying to eliminate this problem. Once you've chosen the best type of wine for your situation (e.g. food, mood, weather)... Banjo has done all the hard work and picked a great quality bottle of wine for that type.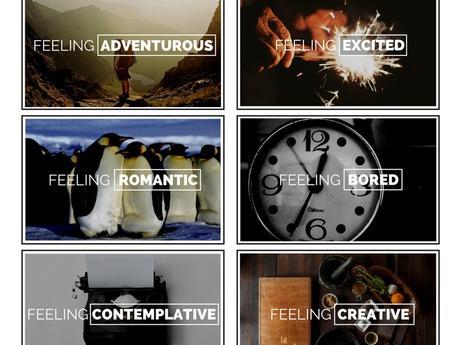 Tell us how you both first fell in love with wine.
Banjo: I grew up in South Australia, the traditional home of Australian wine. My parents both love wine and have owned restaurants in the past. At the family dinner table, wine was always present - it was a part of our family culture. When I started to grow up and began travelling, I noticed that wine was a part of other cultures - French, Italian and Spanish - in a way that it wasn't in Australia. This intrigued me and spurred my enthusiasm.
Tom: For me it was a lot more recently. I've always liked wine; it just wasn't my go to drink. If we were at dinner, I would always ask my girlfriend to choose the wine..... Not suave I know. But last year I was studying in France for a little while, and a lot of classmates were from all around the world, and I was blown away by how interested and how much they enjoyed choosing the right wines to go with their food. You could say it opened up my eyes to the world of wine!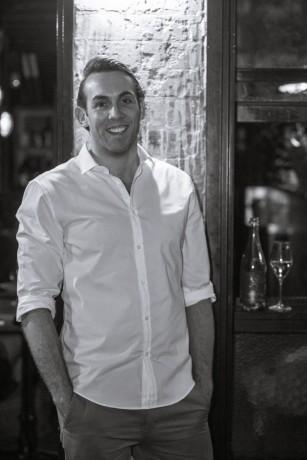 What is your favourite type of wine and why?
Banjo: I drink pretty widely and am always open to new experiences. If I had to pick favourites, probably Off Dry Riesling, Chenin Blanc, Pinot Noir and Sangiovese.
Tom: I'm a big red meat eater. My friends make fun of me for being sort of Paleo. But I just like the fact that I can eat as much steak and roast chicken as I like. So I can't go past a good bottle of Cab Sav or Shiraz with a nice juicy sirloin.
What traits or skills are required to be a successful sommelier?
Banjo: You have to be humble and open to the needs of your guests. Knowledge is incredibly important, but if you can't tailor a wine experience to different people, there's no point. Passion and a great work ethic will take you far.
To a rookie, how can they starting drinking wine, better?
Banjo: Be open-minded! Listen to other wine professionals and don't be afraid to try new things. Sure, you won't love everything, but you'll discover what you do!
Tom: My humble tip is to just start being more adventurous when choosing wine. Ask your bottle-shop owner or waiter for something different (or head to our site). And then just take more notice of what you are drinking and what foods it goes well with!
What is your philosophy on pairing wine with food?
It's kind of like playing black jack. There are set rules that you can follow in every situation to get the optimal outcome on average over time. But then the problem is.... on average you will just come out even. If you want to win big you have to break the rules and experiment a bit. So in terms of wine, start with our site's guidance and then take it from there!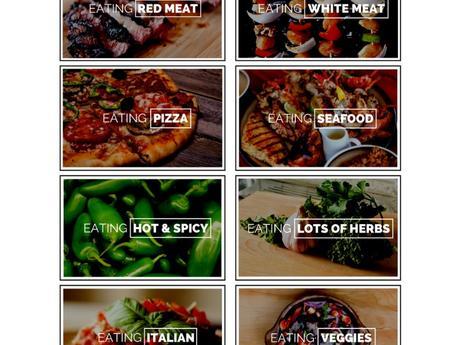 Describe your fondest wine memory? What's the best bottle you've tried?
Banjo: My mother took me out to quite a fancy restaurant in the Barossa Valley after I finished Year 12 at school and I ordered a duck breast with cherries and other accompaniments. I was allowed free reign on the wine list and we drank a bottle of red Burgundy (Pinot Noir) from 1998. It has a sweetness of fruit to match with the cherries, but a savoury/earthy flavour underpinning that to harmonise with the flavour of the duck itself. The whole experience has lived in my memory.
In terms of 'best bottles', I've been lucky enough to try a number of great wines in my line of work. Recently I was honoured to taste a glass of a Madeira (a fortified wine from off the coast of Portugal) that was made in the year 1888. Thrilling.
Tom: I love spicy food. I always have a bottle of hot sauce in my cupboard. I got addicted to Franks Red Hot Sauce while on exchange in Boston. But up until a little while ago I wouldn't have thought you could drink many wines alongside lots of chilli. I was so wrong! The first time I paired an Off Dry Riesling with my favourite spicy Thai food, it blew my mind.
How did you two meet?
Turns out we are the same age and our paths have crossed quite a bit while growing up.... at stages we both lived and went to school close quite close by in the Inner West of Sydney. But we never actually met. Late last year a mutual friend put us in touch. We caught up for beer (long story) and a chatted about some ideas to improve the wine buying experience. We hit it off and The Wine Gallery was born!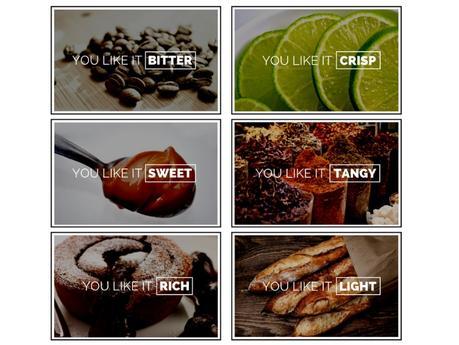 What are your favourite bottles of wine right now?
Banjo: I drink pretty widely, but I have a soft spot for a grape variety called Chenin Blanc. I've just discovered a great grower in Swartland, in the south west of South Africa, called Adi Badenhorst. He makes a number of different Chenins, but the best value for money is a wine called Secateurs - incredibly fresh, loads of white peach and yellow apple flavours, beautifully balanced.
Tom: I'm loving a red wine made by a little wine producer Unico Zelo, they are making a Sicilian style of red wine which is nice and strong but not overpowering!
Who are your mentors? What are some of the most important things you've learned from them?
Banjo: In the wine industry I've been inspired by a number of other great sommeliers - the two best in Australia at the moment are Franck Moreau and Sebastian Crowther, both of whom have achieved the award of Master Sommelier (2 of roughly 200 in the world). They've both taught me a lot about humility, studiousness and respect.
Tom: I used to work in investment banking, and although it was never going to be a long-term career for me, I worked with a lot of inspirational people. Philippe Perzi my old manager taught me everything I know... The importance of being proud of your work, attention to detail, how to treat people you work with, and so much more... except maybe work life balance. We both still need to work on that!
Banjo, if you weren't a sommelier, what would you be doing?
Banjo: Gee, tough one...I dabbled in journalism for a while, still do in fact, so perhaps there's something there. I don't necessarily want to be tied down to one profession - plenty of time to learn new skills! I have another business importing and distributing wines, so that keeps me stimulated for now.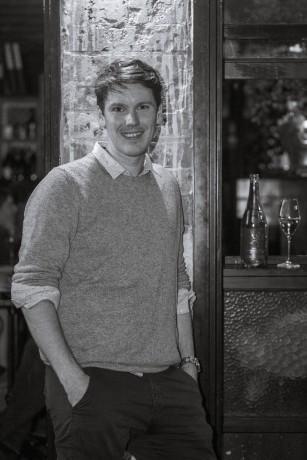 What are your aspirational goals with the company?
Firstly, we want The Wine Gallery to open up the world of wine to all the 'non wine drinkers'. Not to substitute wine in place of all their drinks, beer and whiskey is pretty awesome after all! But we want it to factor in their decision.
Secondly, for all the casual wine drinkers out there, whenever they want to buy wine, we want them to think of The Wine Gallery, whether they are ordering in bulk or want it immediately. We want to factor into their decision.
How is technology helping to change the wine industry? Is it enhancing wine or taking away from tradition?
From a consumer point of view tech is doing a great job in democratising wine info.... things like wine label recognition apps. Previously you had to rely on random awards or ratings from judges. Now a simple click on your smartphone can show you user and friend reviews. But the flip side is that wine is so subjective that user reviews may not be relevant for someone else's individual tastes.
Also, and this is really cool, smarter delivery systems mean we can have the wine to your door in an hour or so... if you live within 5km of Sydney CBD. We will hopefully be expanding soon.
If you had a crystal ball, what would you predict for the next 5-10 years in the wine industry?
There will be a much bigger focus on consumer experience and education. Like most products these days, you can jump online, find who's selling a product for the lowest price and then have it delivered fairly rapidly. The web is a great equaliser for these kind of businesses. So what will come out of it is smaller more agile businesses, in which the owners have direct involvement and are passionate about their products and are willing to provide a better customer experience. The wine industry won't be any different.