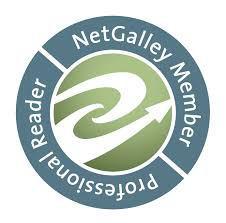 Born in the northern Ethiopian city of Gondar in about 1916, and a child bride at eight years old, Aida Edemariam's grandmother once stood, shaking, as fascists searched her home for guns she knew were there; in the late 1930s and early 1940s she fled both Italian and Allied bombardment. When her husband was imprisoned, in the 1950s, Yetemegn-a woman who had hardly left her own compound for three decades-managed to gain audiences with Emperor Haile Selassie I in Addis Ababa, to argue for justice, for revenge, and for the futures of her seven children.
Widowed, she fought for thirteen years through courts unaccustomed to a woman determined to defend her assets. A feudal landlord herself, she felt the first tremors of the coming revolution, then, in the early 1970s, watched it burst into flower: night after night she listened, praying desperately, to the firing squads of the Red Terror doing their work next door, and endured yet more soldiers tramping through her home. In her sixties she learned to read, and eventually made a longed-for pilgrimage to Jerusalem.
Told from Yetemegn's own point of view, The Wife's Tale features a rich cast of characters-emperors and empresses, archbishops and slaves, priests and scholars, monks and nuns, Marxist revolutionaries and wartime double agents. But above all, there is Yetemegn herself, grand and haughty and sometimes difficult but also vulnerable and incredibly generous and who, despite everything-the toil, the deaths, the cruelties and the many, many tears-retains an infectious sense of mischief and joy.
***
[Rains broken by occasional sunshine. Examination of boys in church school to decide who will be deacons. End of fiscal year. New Year's Eve]
(Knopf Canada, 22 February 2018, ebook, 350 pages, ARC from publisher via NetGalley and voluntarily reviewed)
***
***
The Wife's Tale was an okay read but nothing particularly brilliant.
It's one of those books that is hard to criticise or praise. I thought it would be a good read. Judging by the blurb it sounds like a gripping, tear-jerker. In reality, not so much. I felt the book just doesn't live up to it's potential. I found it very dull at times and struggled to get through the book.
The story doesn't flow particularly well at times and at some points it becomes quite jumbled. I don't know whether this is down to poor writing/editing or a formatting issue. There are large sections where the text seems to be all over the place. Again, it's not clear if this is poor writing/editing or a formatting issue. Whatever the cause, it's not professional and put me off.
Unfortunately, I couldn't recommend The Wife's Tale because, formatting issues aside, there's not a lot going on to hold my interest.