Poster art for Federico Zampaglione's new horror film THE WELL have been revealed.
The Pope's Exorcist Review - Is...

Please enable JavaScript

The Pope's Exorcist Review - Is it Worth Watching (Spoilers)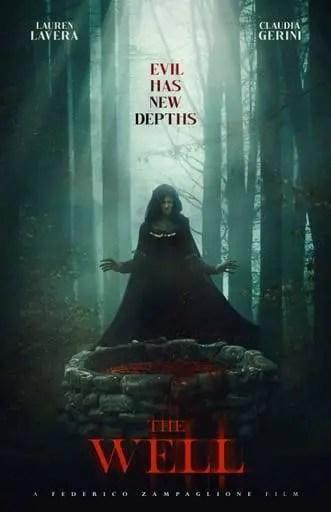 The gory supernatural horror, which has its World premiere at Sitges on Friday 6th Oct, stars Lauren LaVera (Terrifier 2) as Lisa Gray, a budding art restorer, who is summoned to a  small Italian village by Dutchess Malvisi (Claudia Gerini) to bring a medieval painting back to its former glory. Little does she know she is placing her life in danger from an evil curse and a monster born of myth and brutal pain.
Written by Zampaglione and Stefano Masi, the film's principal producer, this gripping journey into the depths of evil also stars Giovanni Lombardo Radice (in his last role), Linda Zampaglione, Jonathan Dylan King, Lorenzo Renzi, Taylor Zaudtke, Gianluigi Calvani and Yassine Fadel.
THE WELL is an Iperuranio Film production, directed by Federico Zampaglione, written by Federico Zampaglione and Stefano Masi, and produced by Stefano Masi and Mario Pezzi. DoP: Andrea Arnone, SFX: Carlo Diamantini, Costume Design: Antonella Balsamo, Make up: Federica Puglielli, Set Designer: Blazej Wasiak.