Hi! On Wednesday, I introduced a new segment on the blog, called The Weekly Word. This is where YOU send me your questions (with name and location), and I will answer them every week on The Weekly Word. Here is my first go-round:
Tom B. (North Carolina)-
Who will be in the Super Bowl, and who will win?
I think that from the AFC, the Jets will go to the Super Bowl. They looked really good in the first two weeks. A comeback victory against the Cowboys showed their ability to win tight games, which was also displayed last year by the "Cardiac Jets." Today, they blew out the Jaguars, and I think their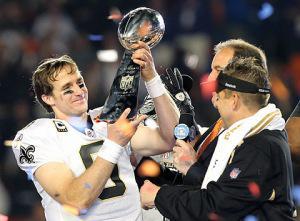 Saints fans saw this image after Super Bowl 44, and can expect to see it again after Super Bowl 46.
amazing defense mixed with a solid offense and the key offseason addition of Plaxico Burress can propel them to the Super Bowl. From the NFC, I'm going to go with the Saints. They have looked sharp in their first two games, and even though their defense was terrible against Green Bay, they were great against the Bears. Also, in the second half against the Packers, they really picked up their game. Any team with Drew Brees taking snaps is a contender, and Darren Sproles and Mark Ingram are great additions to their offense. Expect Jets vs. Saints in Indianapolis for Super Bowl XLVI. Also expect the Saints to win, their overall balance and experience will serve them well on their road to a second championship in the past 3 years.
Related: 2011-12 NFL PRESEASON PREDICTIONS
David C. (Texas)-
What's your take on all of the week 1 injuries in the NFL?
Simply, many of the players a just out of shape. After the lockout, many players were not in top shape, and this led to injures. A decrease of physical activity leads to an increase in proneness to injury.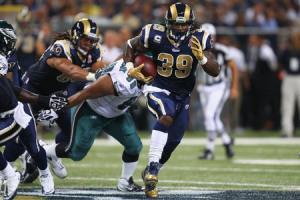 Rams running back Steven Jackson highlighted the unusually extensive week 1 injury report.
Many, many players got injuries week 1 and there were almost as many week 2, including season-ending injuries to Jamaal Charles and Nick Collins. In the words of Reggie Williams, "In this game all you need is speed, strength and an ability to recognize pain immediately." Well, the speed, strength, and ability of players to recognize pain was lost during the lockout with a lack of physical activity, and that is why almost 30 players left the field week 1 with injuries.
Related: A NEW BEGINNING
Paul R. (New Jersey)-
What are your thoughts on the idea of a pitcher wining both the Cy Young and League MVP?
The idea of this possibly happening with Tigers pitcher Justin Verlander excites me. I am pretty sure that you're talking about Verlander here. He leads the MLB with a 2.29 ERA, and a whopping 24 wins! Verlander also leads the Majors with 244 strikeouts and an 0.91 WHIP. Now, after all that, how can one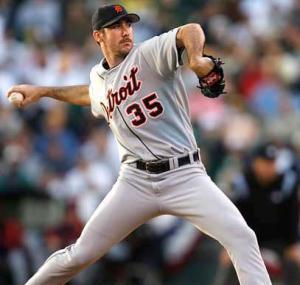 There is no problem with a pitcher who is as good as Justin Verlander winning Cy Young and MVP, and it should happen.
say that he isn't worthy of winning both AL Cy Young and AL MVP? It doesn't matter to me if they are a pitcher, shortstop, or right fielder, Justin Verlander is more valuable to his team than any other player in the league, and that is the definition of an MVP.
Related: 2011 MLB MIDSEASON AWARDS
Mike P. (Tennessee)-
What are your thoughts on the new kickoff rule in the NFL this year?
I can't stand the new NFL kickoff rule. By moving kickoffs from the 30 to the 35 yard line, the NFL has almost ruined the single most exciting play in football. Kickoff return studs such as Devin Hester and Joshua Cribbs won't get the chances that they usually get. If you look closely at a game, you will find that most kickoffs nearly go through the goalposts! That should only happen in video games! I know in week 1, there were a few return touchdowns from Randall Cobb, Darren Sproles, and Percy Harvin, but I expect that number to die down drastically given that there is a 34% increase in touchbacks from last year. I find this new kickoff rule just obnoxious, and I hope it doesn't last too long.
Related: THREE DAYS OF FOOTBALL AND MORE FOOTBALL
The League Sports Talk (Tennessee)-
What are your thoughts on the idea of super conferences being prevalent in college football?
I like this idea very much. I think a great proposal would be to have 4, 16-team, super conferences: The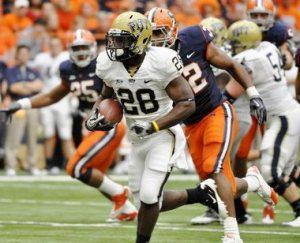 With Syracuse and Pittsburgh joining the ACC, the super-conference idea becomes more of a reality.
Pac 12 (or 16), the Big Ten (or 16), the ACC, and the SEC. I would also hope that a total conference realignment would prompt the NCAA to ditch the BCS and introduce a playoff system. I hope that super conferences do become prevalent in college football very soon.
 Related: STOP THE MADNESS!
Thank you all for your wonderful questions, and I hope to get more questions for next week on The Weekly Word.
Remember, to ask a question, leave a comment on the blog, email me at: [email protected], or ask me on Twitter (@SamsSportsBrief)! I need you first name and your location, thanks!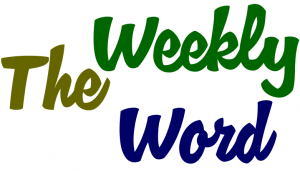 By Sam Brief