The weekend was spent with our daughter and SIL in York, SC.  Julie is feeling just fine, thank you, and is visited at home three times a week by an RN, and less than a dozen times a week by a CNA.  Her CA prognosis is up in the air, as a PET scan will be reviewed by the tumor board this week.  Her chemo has been suspended for a while as her tumors have responded well to the drugs.
We celebrated her birthday with presents, a lunch in Rock Hill, SC and champagne.  This is Julie: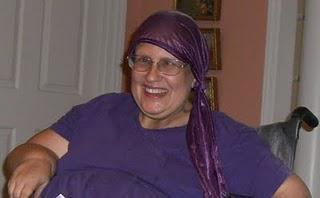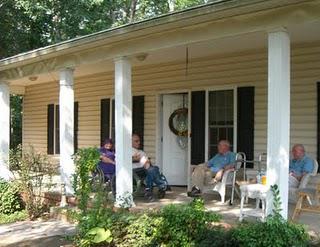 Julie, Jack, Gene and Jack's dad on their porch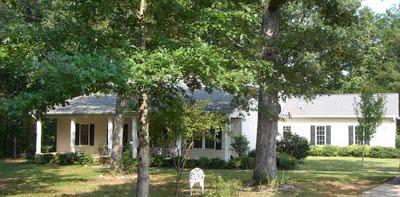 Historic York and its very old cemetery had interesting tombstones.  Next time, I will take pencil and paper for rubbings so I can get the oldest dates on the marble (now obscured by moss and the ravages of weather).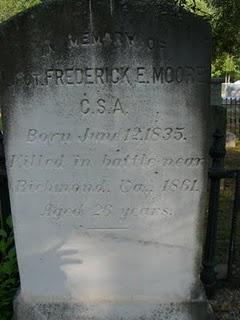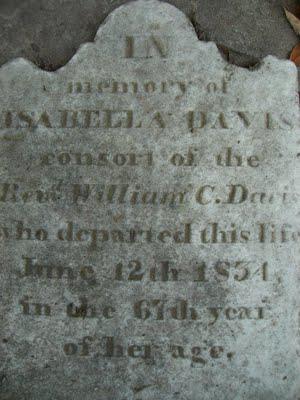 Engraving on the stone above shows that Isabella Davis died in 1834, a consort of the Reverend William C. Davis.  A consort? A consort of a reverend?  That was odd.  Maybe someone knows how this came about. You would think that would have been a real scandal back in the early 1800's. She would have been born in 1767.
To round out the history of the graveyard, a Civil War veteran's stone: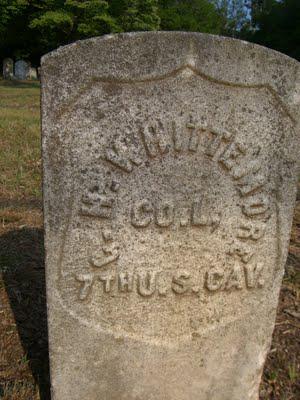 Kudzu, originally imported from the Orient, is an invasive species in the South, growing a foot a day under optimal conditions.  This picture showing kudzu covering both land and power lines is around the corner from Julie and Jack's house: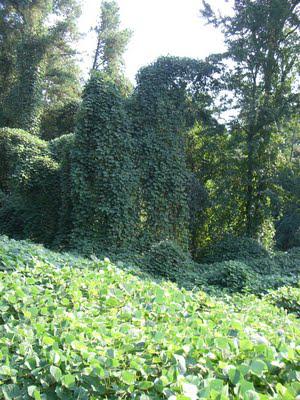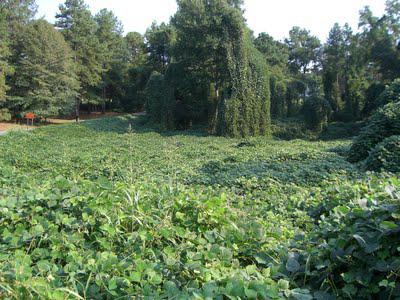 \
Historic homes abound in York, SC, population of about 10,000 people.  Here are a few old homes on Congress Avenue: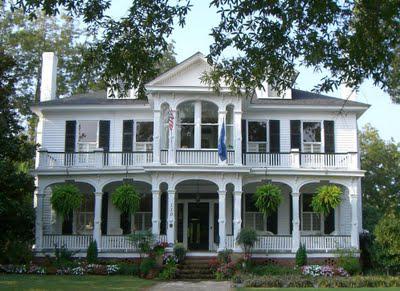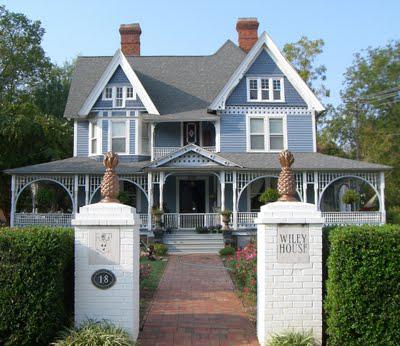 Now we are home.  The brief interruption in the South did allow one visit to a Pineville, NC yarn shop.  Yes,  the credit card was used for some pettable and pretty fibers.