Wandering Up The Table
It's safe to say the the Western Sydney Wanderers are the most electrifying team in sports entertainment today.
One of the great things about the A-League is you only have to wait a month or so to play a team again, so if you've thrashed them recently, there's an opportunity around the corner to hand out another beating while they're still scarred.
This is exactly what happened on Sunday when Adelaide, still reeling from a 6-1 loss at WSW a few weeks ago, welcomed the same opposition for Michael Valkanis' first game in charge. It was a slight improvement in that they only lost 4-2 this time. Youssouf Hersi scored two and set up the others, confirming his status as the most exciting player in the league.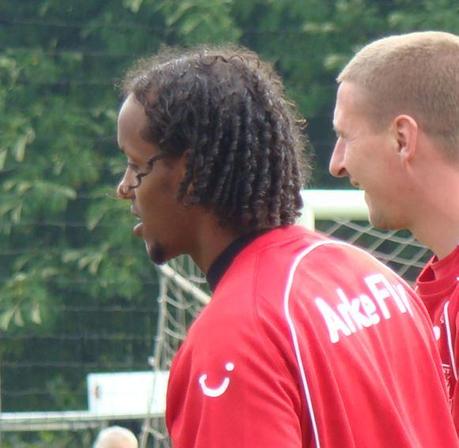 Hersi in training with previous club FC Twente. Courtesy of Fawkes
The Wanderers now share second place with Melbourne as the odds on them to win the whole damn thing get increasingly lower.
Derby Delight
The Victory share that spot thanks to their second consecutive derby win over the Heart, a remarkable change in fortunes from the days when they just couldn't get a point in this game. After a slow start, Ange Postecoglu appears to be recreating the style that made his Brisbane team so good to watch, while the Roar continue to flounder without him. Along with the Wanderers and Mariners, it's safe to say that the Victory will be contesting the finals, and probably with home advantage.
Seetheny FC
Sydney managed to pick up a point at Newcastle, and were close to winning the game before conceding their second penalty just before full time. But all the post game talk centered around how horrible the FFA are and how they were being really mean by constantly banning members of the squad, just because they tend to abuse officials on a weekly basis.
After new recruit Joel Griffiths got served with a three week ban for blatantly calling a linesman a word that rhymes with "shunt" (this is a man who once punched a linesman in the groin), it was Zeljko Kalac's turn to grab the headlines, again.
Kalac is undoubtedly the world's most entertaining goalkeeping coach, and this time his outrage at the awarding of Newcastle's first penalty (admittedly a little soft) saw him banished to the stands. So far this season he has been involved in a training ground bust-up, played peacemaker in an on field punch-up, and now been banned. We await his next move with great anticipation.
The Rest
The Mariners drew with Brisbane to maintain top spot, while Wellington beat Perth in quite possibly the most boring spectacle ever committed to television.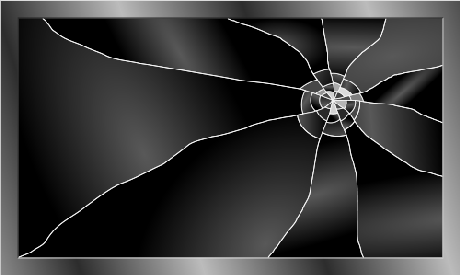 My TV after the match. Courtesy of Douglas Peale
Born Offside